Say what? Leather in warmer weather?!
Sure, it may not seem like the first thing you would spring for in soaring temperatures. Yet leather was incorporated into the Spring/Summer '14 collections of various designers.
Alexander Wang, Rag & Bone, Jil Sander and Isabel Marant featured sleeveless renditions, muted colors and fresh silhouettes to give luxe leather a seasonally appropriate vibe.
We've put together four looks that we love. From flirty looks for a night on the town to sporty, relaxed outfits perfect for hanging out incorporating this trend in extreme weather is a breeze.
Remember to balance everything out with paper-thin basics and airy accessories and you'll be sure to pull off this look without breaking a sweat!
Leather for Summer – Cross Back Tank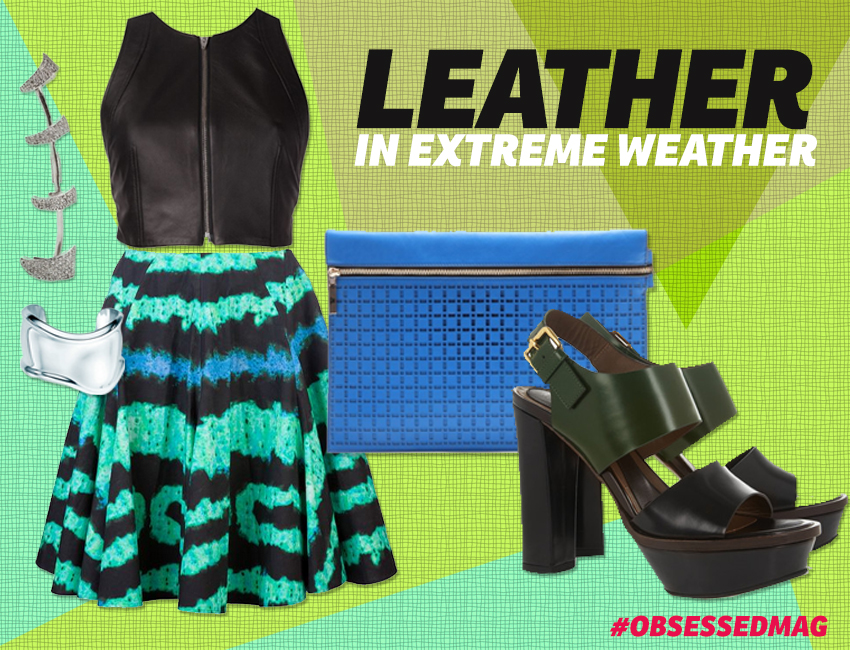 Leather for Summer – Leather Trim Dress

Leather for Summer – Shorts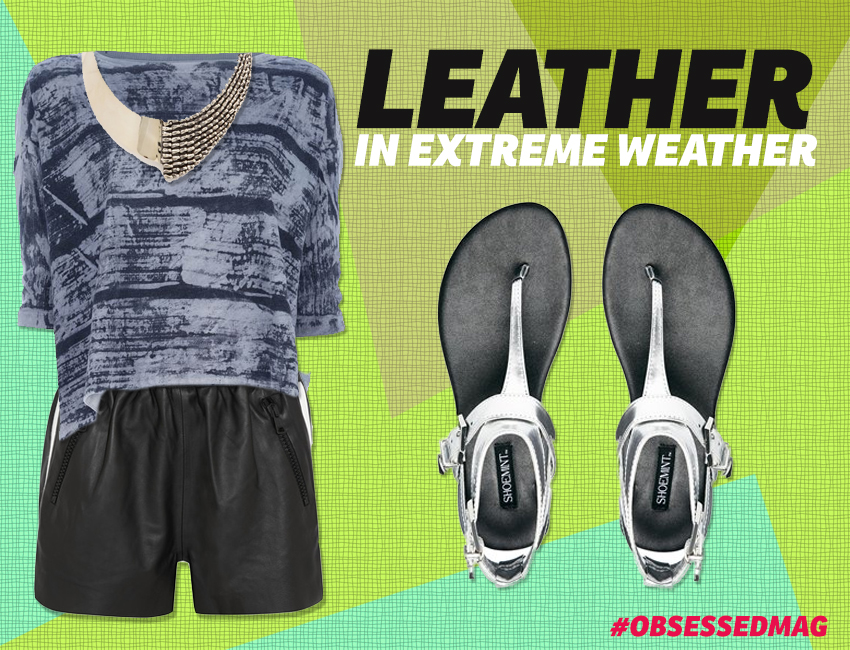 Leather for Summer – Perforated Tee