New styles come and go with the seasons, but celebrities, if successful, stay around much longer than a single style.
Over the years, these actresses, singers, fashion designers and TV personalities have shown dramatic change in their fashion choices.
As their roles and responsibilities became more sophisticated, so did their attire, gracing many Best Dressed lists along the way.
These 10 women have transformed their styles from amateur to full blown siren as they conquer the challenging world of Hollywood and the extremely critical media. But let us take a look back at the beginning, when their style lacked the sophistication and bold choices we are so used to today. We present the ten women who have had the most dramatic style evolution since the turn of the millennium.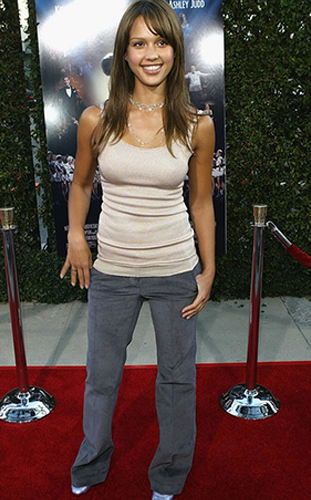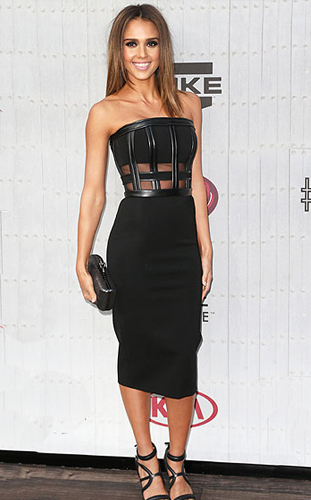 Jessica Alba
In 2005, Jessica Alba burst onto the Hollywood scene starring in three major motion pictures in just one year. Among them was  "Sin City," which labeled Alba immediately as one of the hottest women in the industry. Her style at the time was very laid back, like her California girl roots. Jump ahead a few years, and Jessica Alba is now married with two children and is the founder of a successful all natural children's line. But don't worry, her sexiness has not gone away because she is a mom. This summer she reprises her role in "Sin City: A Dame to Kill For" and has significantly upgraded her wardrobe.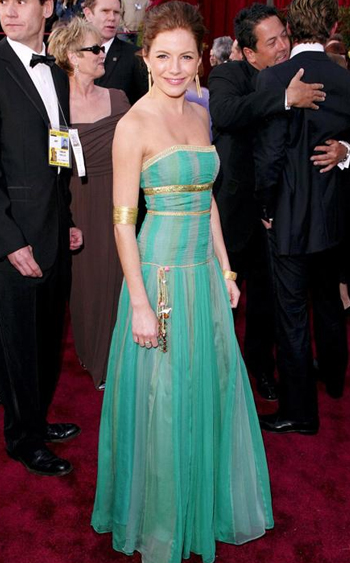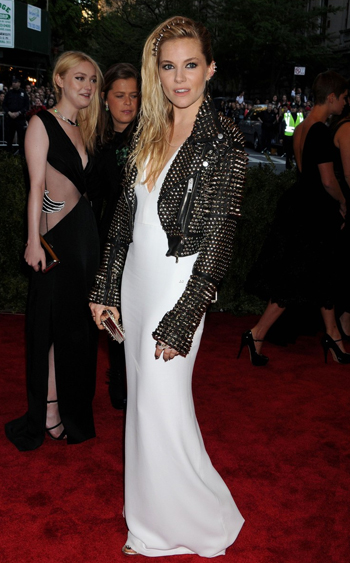 Sienna Miller
About ten years ago, there was this leggy blonde constantly glued to the hip of Jude Law. Well that girl is no longer just the "girlfriend of," but an actress with some serious roles coming up. Starring in "Foxcatcher" and "American Sniper" (both have award season buzz already), Sienna Miller is making huge statements when it comes to the red carpet. Now a mom of a little girl, Sienna Miller has many good things coming for her, and her style just keeps getting better and better.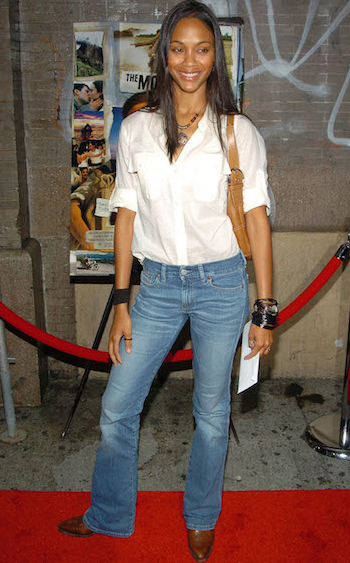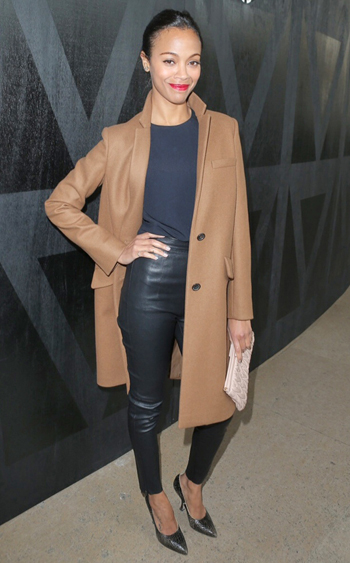 Zoe Saldana
Do you remember Britney Spears' sidekick from "Crossroads"? The one who was also a pirate on Captain Jack Sparrow's Black Pearl in "Pirate of the Caribbean"? She didn't make any lasting impressions on the red carpet at the time, but ever since she starred in "Avatar" and "Star Trek" in 2009 and had two phenomenal promotional tours, Zoe Saldana is a common name to find on any Best Dressed list. Rumored to be pregnant with twins, and having recently starred in the first "Guardians of the Galaxy" installment, there are many more movies down the line for Ms. Saldana. With that, we hope many more unforgettable fashion moments will be in Zoe Saldana's future.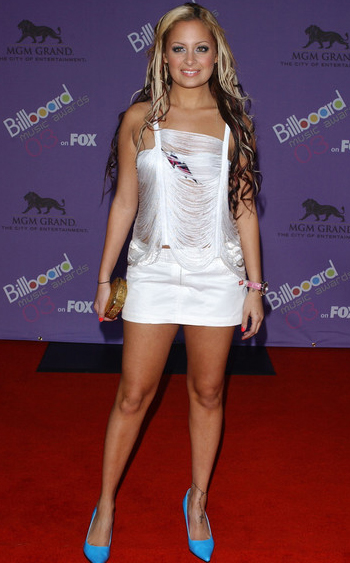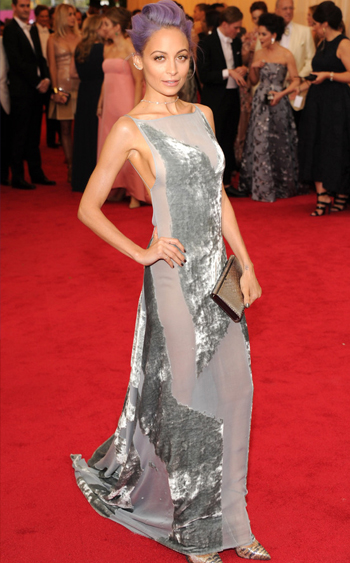 Nicole Richie
Back in 2003, Paris Hilton and her best friend at the time, Nicole Richie, debuted a show on FOX called "The Simple Life."  Although Paris was the undisputed star at the time, within recent years, Nicole Richie has stepped into her own spotlight. After launching her own House of Harlow 1960 jewelry line in 2008 and slowly expanding to having multiple successful clothing lines, Nicole Richie has turned into a fashion star in her own right. The married mother of two knows how to pull off a risk on the red carpet, and clearly she has out-shined her "simple life."

Giuliana Rancic
Giuliana Rancic has been the go-to source for entertainment news since she took the co-anchor position at E! Network in 2005. Since then, she has had personal triumphs and tragedies. She beat breast cancer and got married, and looked fashionable through it all. The co-host of E! Network's "Fashion Police" is on every red carpet getting the scoop on celebrities' looks, while looking fabulous herself. One thing is clear, Giuliana Rancic knows how to dress the part.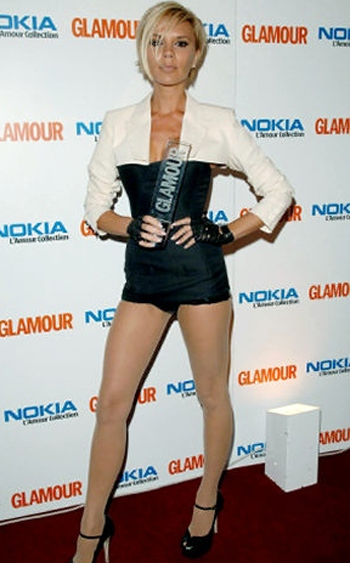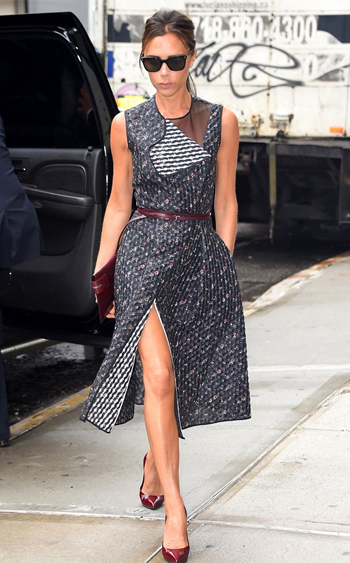 Victoria Beckham
Back in the early 2000s, Posh Spice was a pop star and WAG (Wives and Girlfriends) of soccer super star David Beckham. Her style at the time was consumed by high slits, short skirts and low cut tops. But in September of 2008, Victoria Beckham launched her fashion line. Posh Spice put all her knowledge into a killer line that gained critical success over the years and continues to expand. Known for her structured looks and super high heals, Victoria Beckham has turned her style from semi-trashy to sophisticated elegance and we Wannabe just like her.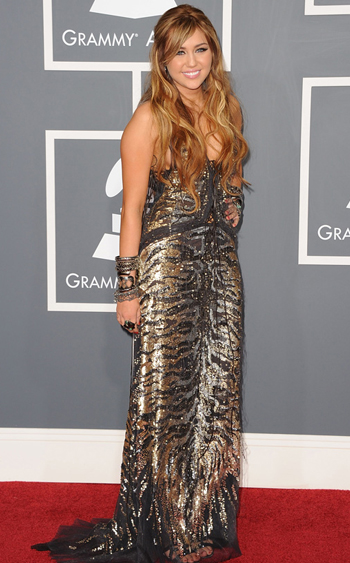 Miley Cyrus
With a cookie-cutter image in the last few years, Miley Cyrus, the girl that graced TV screens for the first time as Hannah Montana in 2006, has finally broken out of her shell. Going from country western style to an anything-and-everything style, Cyrus has certainly made her mark on society and fashion in the past few years. Her tongue is now her number one accessory, and she is not afraid of any piece of clothing. Clearly she can't be tamed!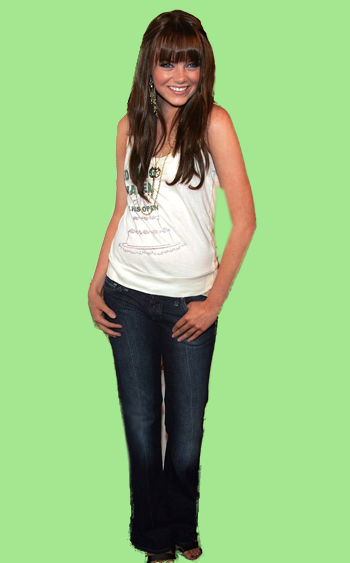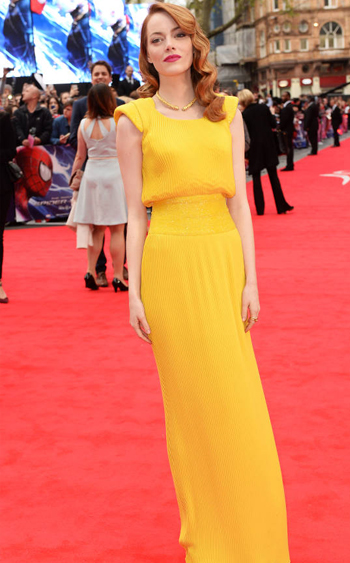 Emma Stone
In 2007, there was this movie called "Superbad"  that no could stop talking about.  While Michael Cera and Jonah Hill were the stars of this film, there was another star that made her debut in that movie. Emma Stone officially stepped onto the scene in "Superbad," but her real coming out party was in 2010 when "Easy A" hit theaters. Her style kicked off in full swing in 2011 when "The Help" gained award season recognition. Now a damsel in distress in the Spiderman reboot, her style is unparalleled, just like her fiery red hair and witty charm.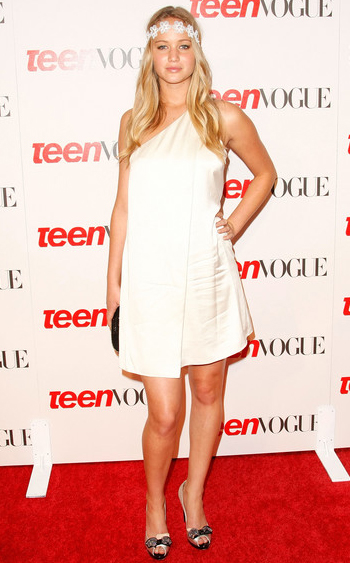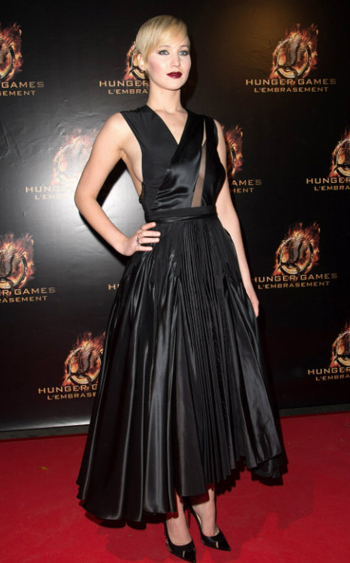 Jennifer Lawrence
Hollywood's darling right now is a blonde bombshell with a dry comedic wit that had her first big break with her Oscar nominated performance in "Winter's Bone." Shortly after her first twirl around award season, Lawrence landed a role in the "X:Men" series reboot and the starring role in the movie adaption of "The Hunger Games." This young woman was now expected to carry two movie franchises on her shoulders, which called for an upgrade her style. Insert Rachel Zoe and the adaption of Dior as Jennifer Lawrence's middle name. Goodbye Kentucky darling, hello red carpet pro. With two more "Hunger Game"s movies yet to be released, we expect much more from her. This girl is on fire!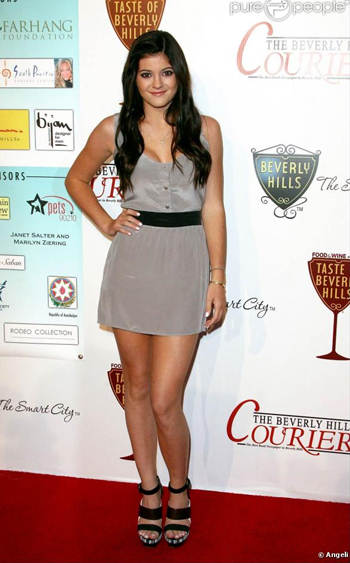 Kylie Jenner
The show on E! Network might be "Keeping up with the Kardashians," but the Jenner girls have been making a name for themselves in recent years. While Kendall has been tearing up the catwalks, Kylie has quietly turned into a fashion superstar on the red carpet. Transforming from a nicely dressed typical California teen into style superstar, this Jenner is making sure that people recognize her. Hosting the 2014 Much Music Video Awards and debuting her acting skills for the first time in the preshow video, Kylie Jenner is ready to conquer the world, one pair of pumps at a time. Move over Kardashians, this girl is here to stay.

---

Lindsey is a writer based in Washington, D.C. She is currently in her third year at The George Washington University studying Business Administration. Lindsey enjoys spending time working at DC's famed Georgetown Cupcake, and in her spare time watches anything that smells like an Oscar nomination. Lindsey is currently obsessed with Skyping with her dog, listening to Avicii on monument runs and making pancakes at midnight.
All author posts