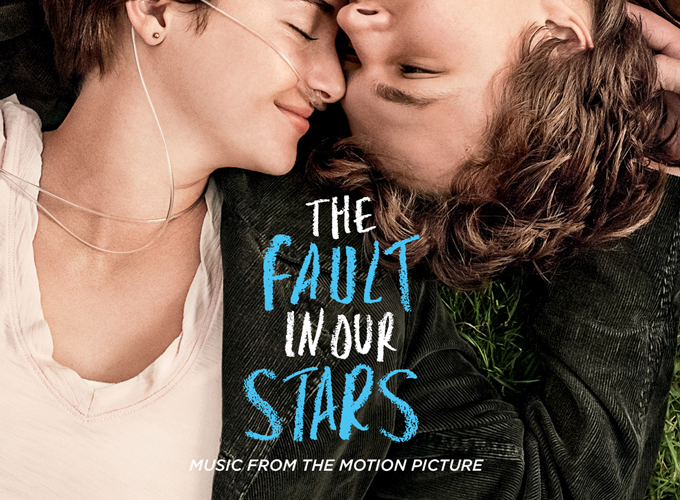 "The Fault in our Stars" made history becoming the first contemporary teen drama to top the box office with $48.2 million in sales in its opening weekend.
First the book made us cry, then the movie, and now the soundtrack.
Released 17 days before the film's opening, the "The Fault In Our Stars: Music From The Motion Picture " soundtrack has sold over 48,000 copies, making it number two on the list of best selling soundtracks of 2014.
Who holds the number one spot? "Divergent," of course,  Shailene Woodley's other box office smash.
You might recognize Charlie XCX's "Boom Clap"  which is played in film's many promotional videos.  But the good music doesn't stop at the trailers.  Thankfully, there is much more where that came from.
Here are a few gems from "The Fault in Our Stars"  (Music from the Motion Picture) that give us all the feels.
1. Ed Sheeran – All of the Stars
Listen to singer/songwriter Ed Sheeran's celestial ballad "All of the Stars" and be transported back to your first epic love. This song is all about remembering.

2.  Grouplove – The Fault in our Stars
The title song from the motion picture is, perhaps, one of very few feel-good songs on the entire album. Slow, soft, and grand all at once, Grouplove got it right with this one.

3. Kodaline – All I Want
This song is heartbreaking. Somehow Kodaline has managed to encapsulate the beauty and tragedy of  the  film in this five-minute tearjerker.

4. STRFKR – When I'm Alive
A throwback to disco, a la "Stayin' Alive," STRFKR's "When I'm Alive" is sure to make you want to throw on some sequins and dance.

5. Birdy – Tee Shirt
Newcomer Birdy  is the only artist to have two songs on the TFIOS soundtrack. In "Tee Shirt," Birdy reflects on love lost yet not forgotten.
Honorable Mention: Alfasi and Filthy – Bomfalleralla
Just because.
---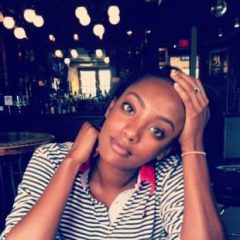 Saron is a writer and student born in Ethiopia and raised in Washington, DC. She is incapable of keeping a phone for longer than a few months, exclusively wears Miss. Dior Cherie, and her guilty pleasures include any novel written by V.C. Andrews (don't judge), Essie's "Little Brown Dress", and Stoli. She is currently obsessed with the poetry of Edmund Wilson and The Arctic Monkey's latest album "AM".
All author posts