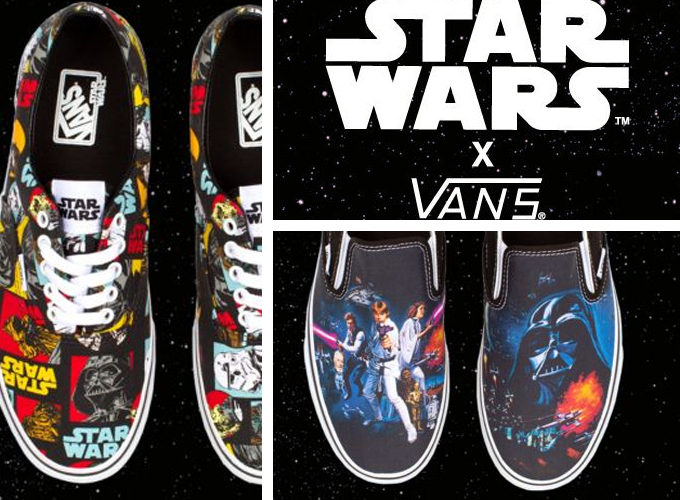 Okay, nerds, we're about to make your day into one that will be long remembered.
Get ready to have a geeky fashion moment with Star Wars, because Vans and the movie franchise will launch a limited-edition collection featuring original art from the Star Wars trilogy.
Yes, there will definitely be Stormtroop characters, Boba Fett, Yoda and Darth Vader prints mashed up with bandana and aloha motifs in a six-piece offering.
The bad news is that you'll have to wait until June 1 to score a pair of these sure-to-be-popular kicks.  You can head over to the Vans website and submit your name to be first notified when the collection launches.
Until then, may the force be with your footwear.