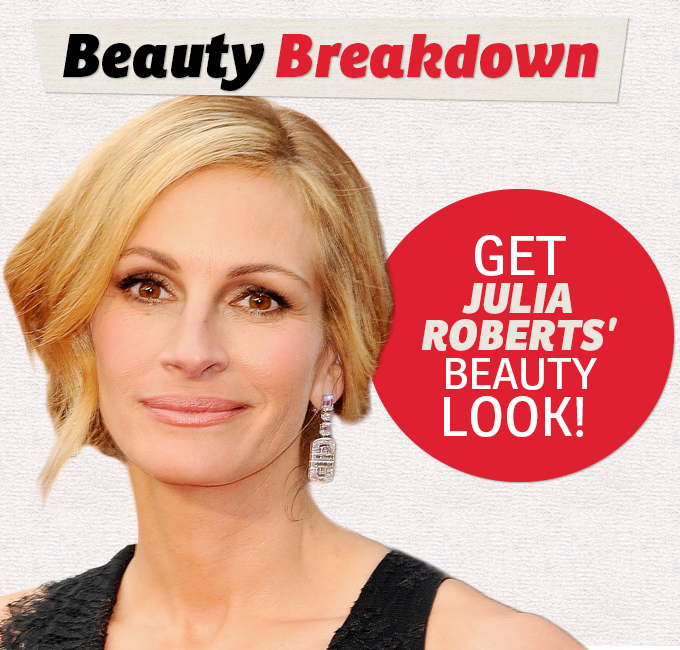 After watching Sunday's Oscars ceremony, it took us no time to find our next major beauty crush.  Oh, hello Ms. Julia Roberts. Perhaps the "Osange County" star wasn't on everyone's best dressed list, but she definitely should have been on everyone's best face list. Really, all this actress needs is her winning smile to perfect any makeup look she chooses. This year, to complement her black lace Givenchy gown and statement diamond earrings, she went light (hair included!). And for those of us not equipped with a makeup artist, it's a fairly easy style to emulate–and best for those with light golden locks.
Here's how to get the Julia's gorgeous  beauty look.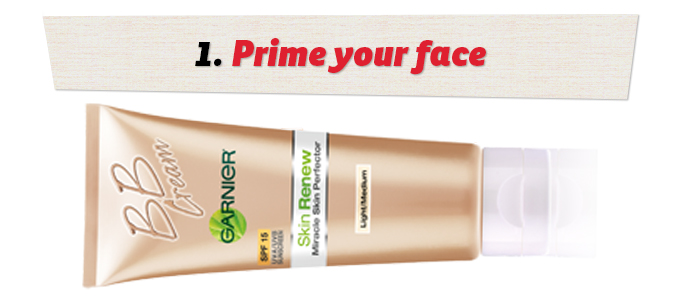 1. Prime your face with a BB or CC cream to create a clean canvas. Since there's not a lot of makeup involved in this look, your skin will really stand out, so you want it to look as smooth, poreless and soft as possible. Garnier's Instant Perfection All-in-One Miracle Skin Perfector is one of my favorites, plus its inexpensive (around $14) and easy to find at the drugstore.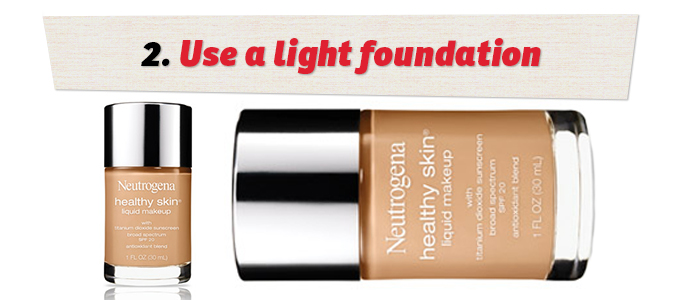 2. Use a light, but effective, foundation to finish off your flawless look. Be careful of foundations that will make your face appear cakey. Remember that you already have your BB coverage, so this second step should add to your seamless look, rather than make your look like it's covered in makeup. Try Neutrogena's Healthy Skin Liquid Makeup, $13, and add just a few dots to the forehead, nose, chin and cheeks, and then blend.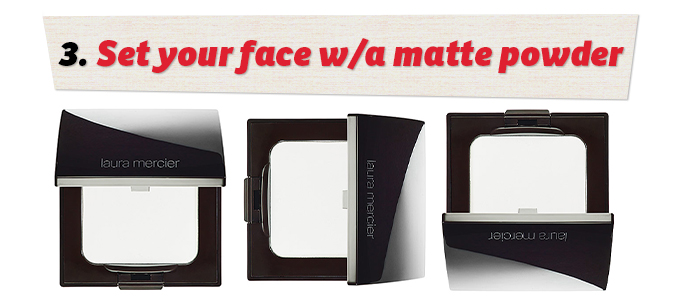 3. Set your face with a matte powder, such as Laura Mercier's Invisible Pressed Setting Powder, $32, which will add staying power as well as give your face a subtle, soft-focus, light-reflecting effect.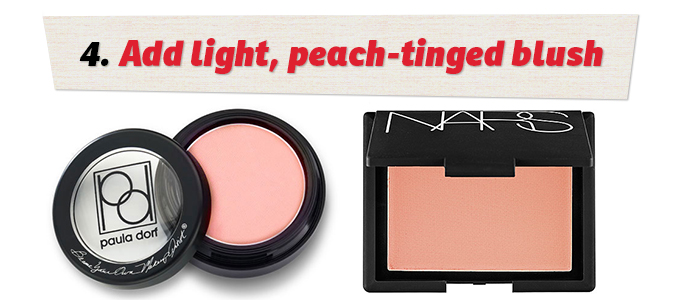 4. Add some color with a light, peach-tinged blush, like NARS Blush in Sex Appeal, $30, or Paula Dorf Cheek Color in Baby Face, $23.
5. For your eyes, it's all about brown. Black is too dark for such a simple, light look, and it's also meant to complement beautiful blonde hair. Shape and define your brows with Lancôme Le Crayon Poudre Brow Powder Pencil, $26, in either Natural Blonde, which has a handy brow brush one on end of the pencil. Use an eye liner like Smashbox Limitless Eye Liner in Java, $19, to create a substantial stroke along your lash line, and a very subtle swipe along your waterline.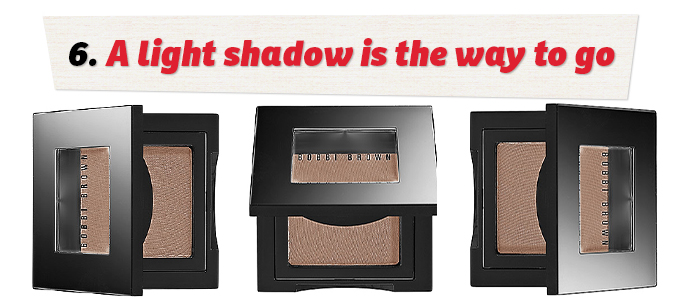 6. A light eye shadow is also the way to go, lightly covering your lids up to the brow bone, with a few super light swipes above. We recommend Bobbi Brown's Eye Shadow in Blonde, $21, which is actually a medium ash brown shade, despite its name.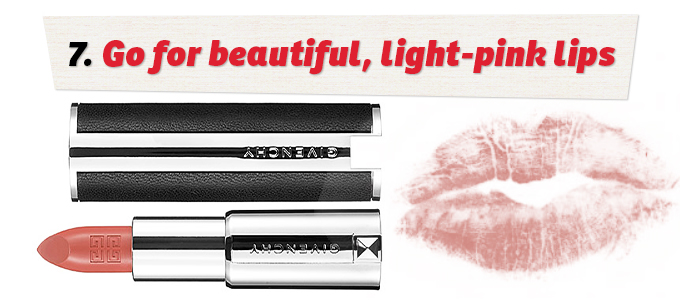 7. Finally, it's time for those beautiful, light-pink lips. Julia's pucker also had tinges of pink and beige, and Givenchy Le Rouge in Beige Plume, $38, makes an almost perfect match.
So there you go — Julia's 2014, minimal-effort Oscar look. Enjoy and have fun — the best part of "getting the look" is adding additional embellishments that make it all your own!

---

Susan is a freelance writer, born and raised in NYC and currently based in Brooklyn. She's the senior beauty editor for Meets Obsession, and also writes for online publications such as Mamasarollingstone.com, TueNight.com.
and The Huffington Post. Susan had a serious candle hoarding issue that she has no plans to address. She's currently obsessed with Marc Jacobs' new beauty line, her black Zara moto jacket, and Aaron Paul.
All author posts