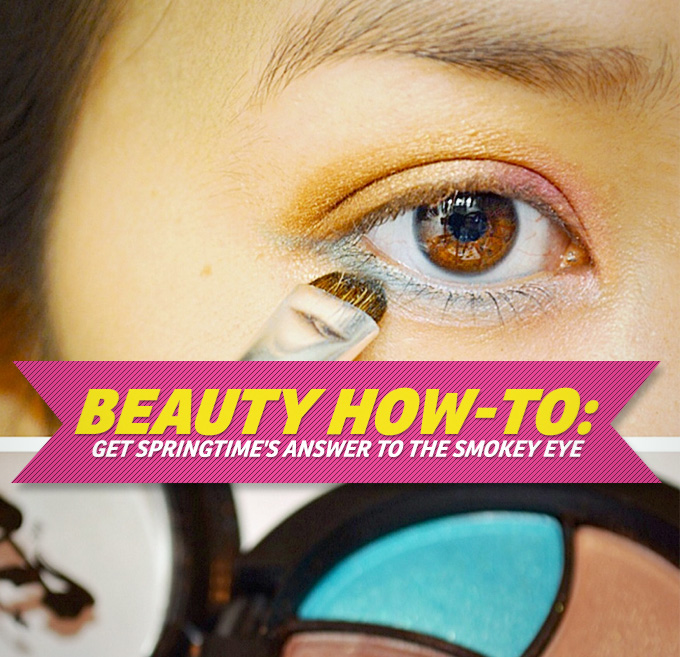 March 21 marked the official start of spring and we couldn't be happier. What better way to celebrate the new season than to bust out some color and paint your eyes? Especially if your eye shadows have been sitting in the back of your makeup vanity screaming, "Use me now, please!"
Here's a step-by-step tutorial for a very subtle, yet glowy, bronze look to wear during the day. It's a softer take on a smokey eye you might create for a night out, with an added touch of color to ring in the spring. Perfect for the office, running errands, or a casual weekend get together—the look is lovely but not at all over-the-top.
Step 1:
Make sure you start with a freshly cleansed canvas. Prep your face with your desired BB cream, foundation, or tinted moisturizer and concealer. Don't forget to wear an SPF of at least 15 (or make sure it's already in your makeup)!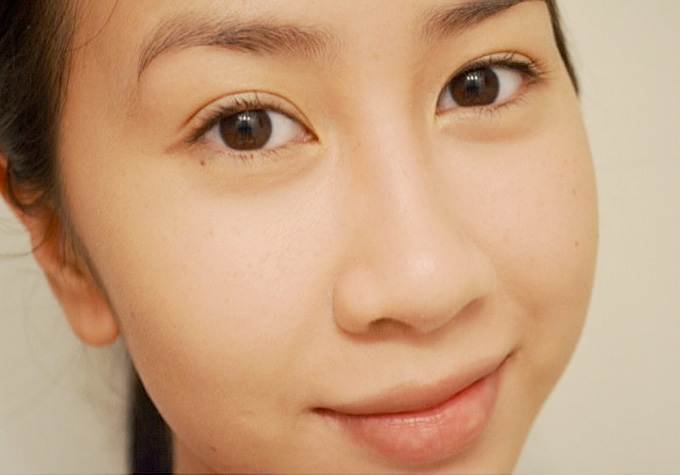 Recommended products:
1) Missha BB cream (This product works better on fair/beige skin tones.)
2) Smashbox Camera Ready BB Cream (This product has a wide range of colors.)
3) Bobbi Brown Tinted moisturizers (Provides great coverage and comes in many shades to match your skin tone.)
4) Cover FX  Natural Finish Oil Free Foundation (Extremely water-resistant which makes it great warmer weather.)
5) It Cosmetics Bye Bye Under Eye Anti-Aging Concealer (This concealer can cover anything and stay put.)
Step 2:
To make sure your shadow lasts all day without creasing, apply a cream base or a primer to the lid first. This will give the shadow something to stick to and will also make the color appear more vibrant.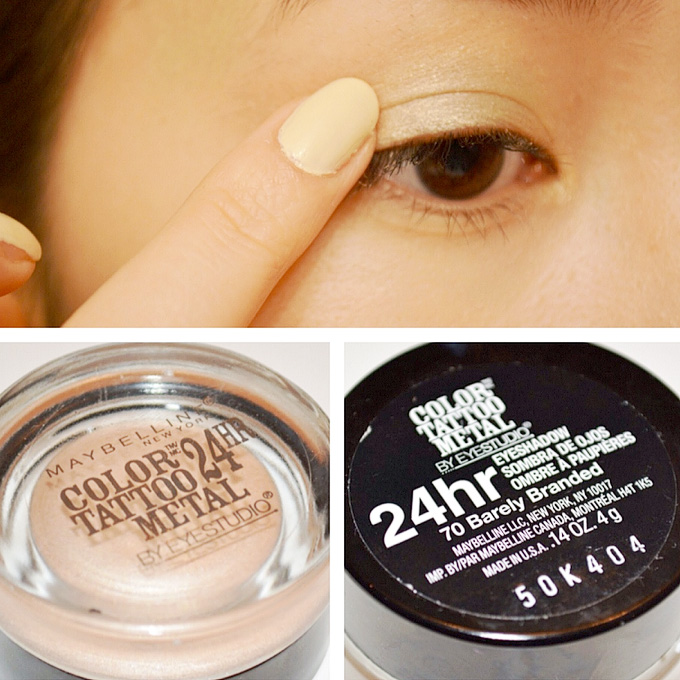 Recommended products:
1) Maybelline Eye Studio Color Tattoo in Barely Branded
2) Two-Faced Eyeshadow Insurance
Step 3:
Take your eye shadow brush and dip it in a purple shade. Apply from the inner corner to the middle part of the lid.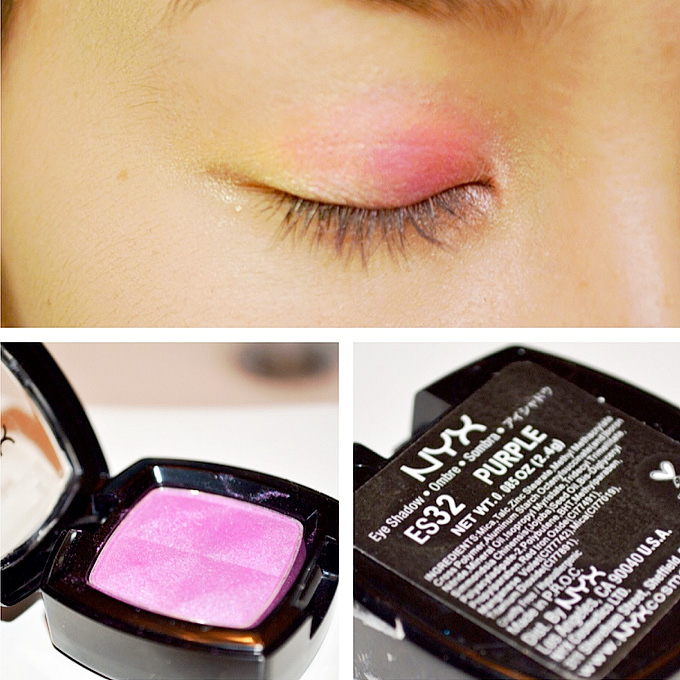 Recommended products:
1) NYX Single Eye Shadow in Purple ES32
2) Urban Decay Eyeshadow in Asphyxia
Step 4:
Using a clean brush, apply a bronze eye shadow shade of your choice to the outer part of the lid and into the crease. If you'd like, you can mix a few bronze shadows together to achieve your desired hue.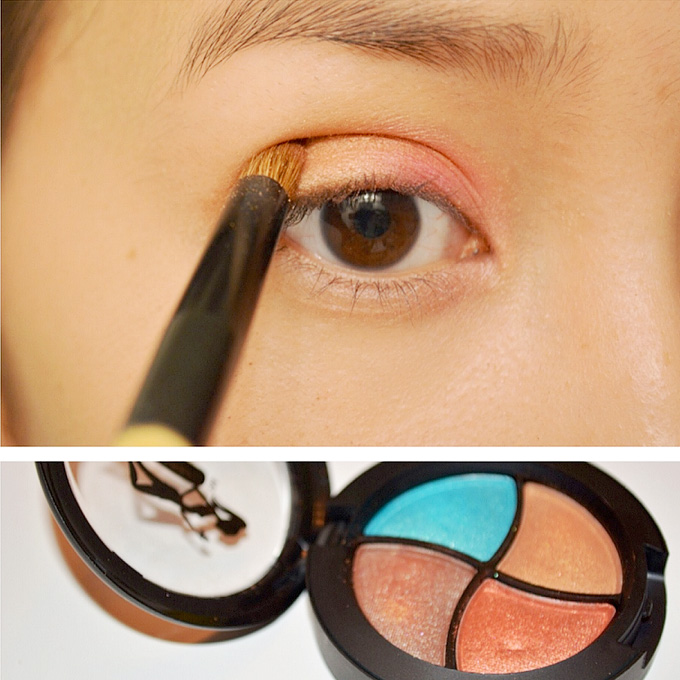 Recommended products:
1) Bombshell Eye Shadow Quad in Bora Bora
2) Covergirl Eye Enhancers 3-Kit Shadows in Major Distraction
Step 5:
Use an eyeliner brush or any small brush to apply blue shadow to your water line. This will act as your bottom eye liner.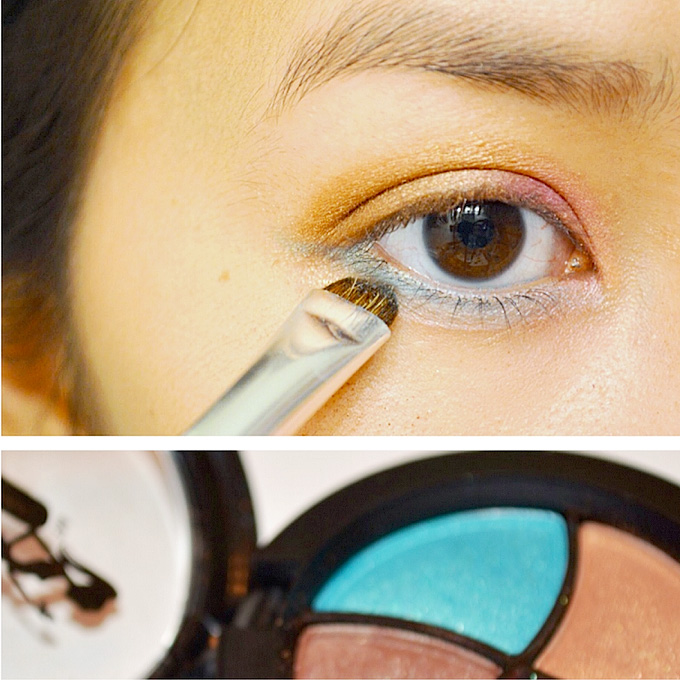 Recommended products: See Step 4.
Step 6:
Take a clean blending brush and blend out any harsh edges. This will help the eye shadow look soft and effortlessly applied.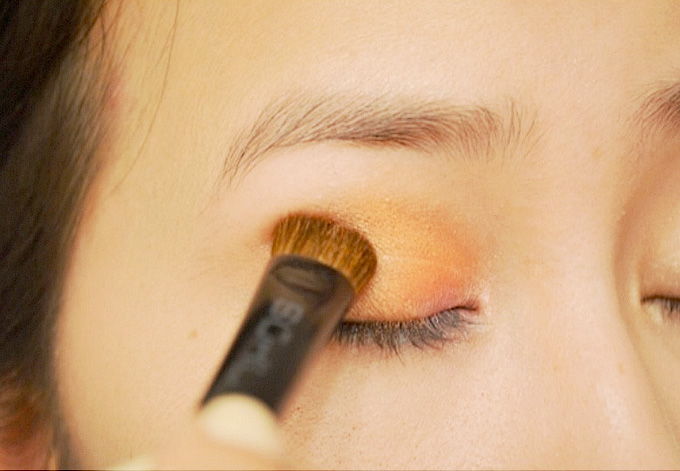 Step 7:
Apply your favorite eye liner and mascara. Get as close as you can to your lash line. Depending on your taste, a winged line might be fun to try—it will add more drama and flair.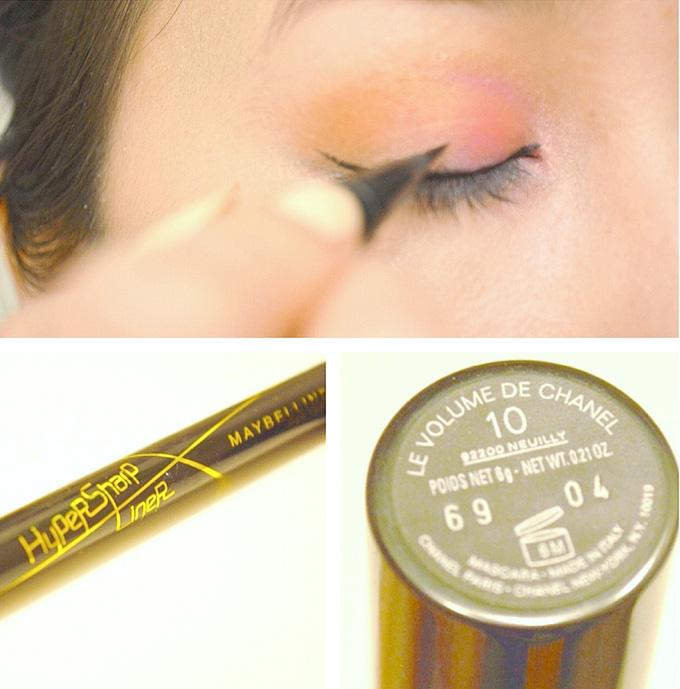 Recommended products:
1) Maybelline Hyper Sharp Intense Black Eye Liner (This liner is sold specifically in Asia, but you can order it from the link provided. This product is guaranteed to win you over.)  

2) L'Oreal Infallible The Super Slim Eyeliner ( A great alternative for the Maybelline Hyper Sharp Liner.)
3) Chanel Le Volume de Chanel (Gives you amazing volume and length)
Step 8:
Fill in your brows, if needed, to tie the eye makeup look together.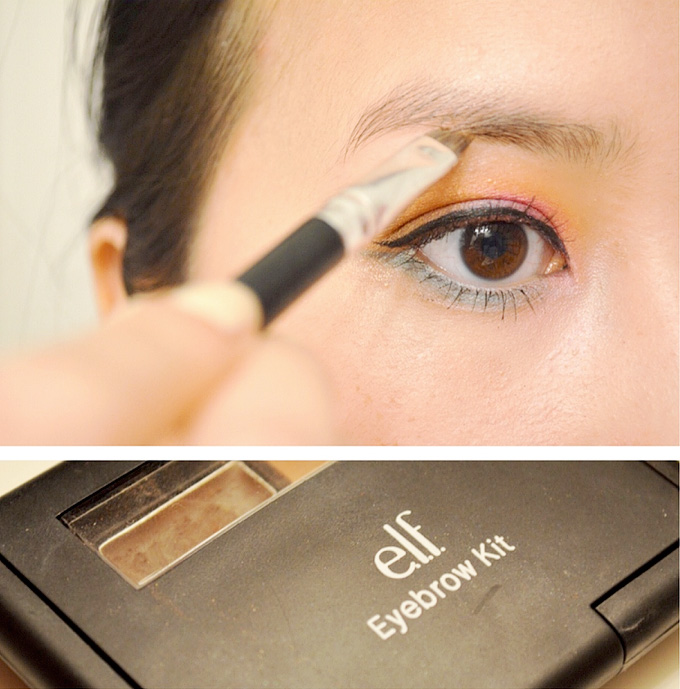 Recommended products:
1) Elf Professional Studio Eyebrow kit (Great quality and great price)
2) Sephora Collection Eyebrow Editor Complete Brow Kit
Step 9:
Use a cream blush in a peachy shade and apply it to the apples of your cheeks. Remember to blend it out. Cream blushes will create a more natural look, as well as stay on longer. Start with a little bit of product and then build on it to achieve your desired color intensity.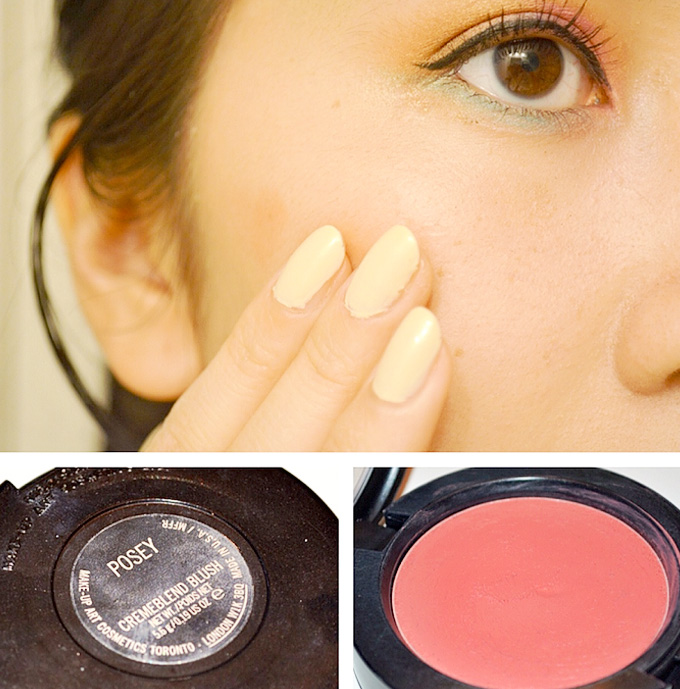 Recommended products:
1) MAC Cremeblend Blush in Posey
2) Revlon Cream Blush in Coral Reef
Final Step 10:
Take a nude/beige lipstick with a pink undertone and apply it to your lips. For a bolder lip, use a coral lip color.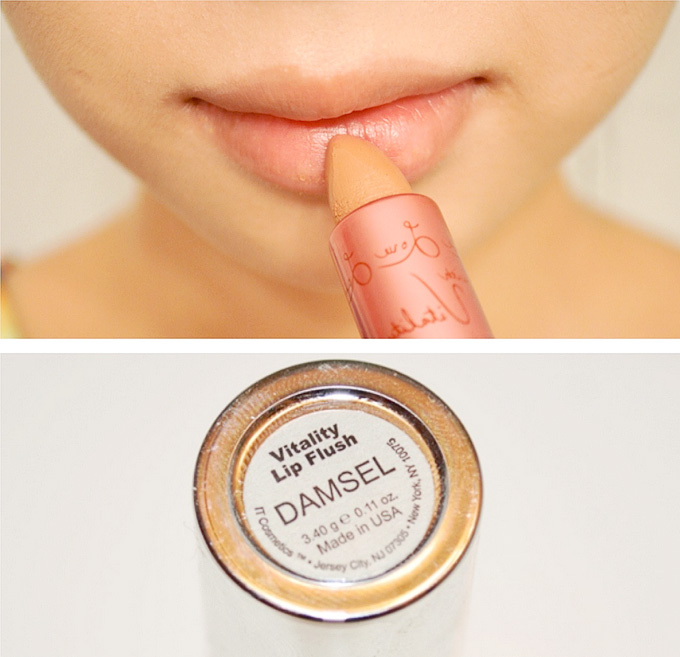 Recommended products:
1) It Cosmetics Vitality Lip Flush in Damsel (Feels great on the lips!)
2) YSL Rouge Volupte Shine in Corail Intuitive
The finished look: A soft, glowy bronze look to welcome spring!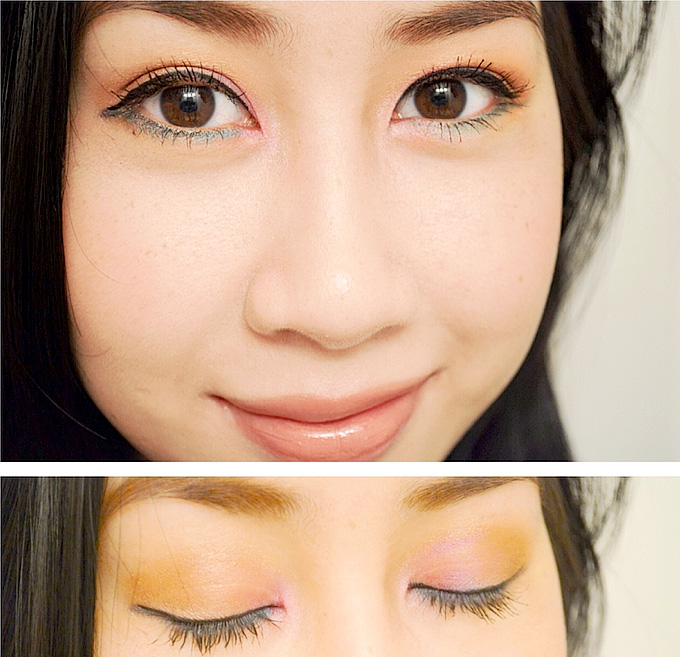 Additional steps:
To transition this daytime look into an evening eye style, all you have to do is apply a darker brown shadow on top of your original color and blend it out (steps 4-5). Then take a pencil black liner and line your waterline for an intense look. You will get a smoked out bronze hue as a result.
There are a million ways to modify this simple daytime look to your liking. The sky is the limit so don't be afraid to get creative. We hope this tutorial will inspire you to use more color this spring and summer season!
"Bye bye winter, we'll miss you!" said no one ever.
---

Maggie is a beauty/fashion enthusiast from Washington DC and has recently left home to be in San Francisco for a change of scenery. She graduated from the George Washington University with a BA in Organizational Sciences. She has worked with DC Fashion Week, Fashion Fights Poverty, Fashion Night Out, Big Brother Big Sister and Alchimie Forever Skincare. She enjoys photography, making videos, drawing, dancing and food. She is currently suffering from a severe case of wanderlust and dreams of working/living in Singapore in the near future.
All author posts