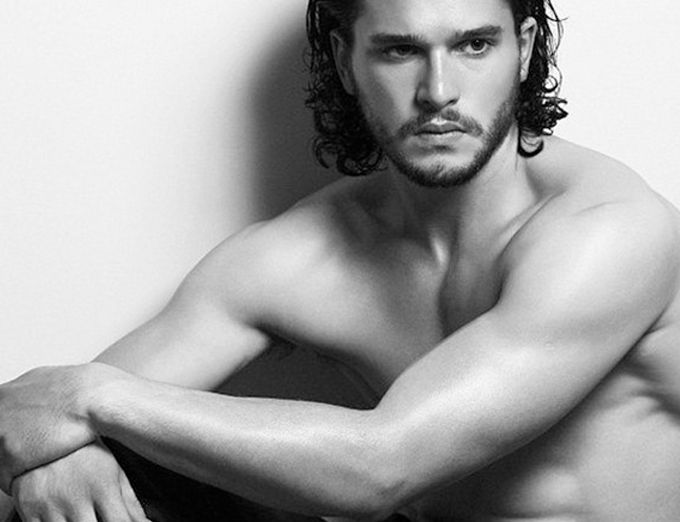 Well, that sneaky bastard…
It seems while we were all anxiously waiting for the next season of "Game of Thrones" to premiere,  Kit Harington (John Snow) has been busy making waves in the fashion world.
Tapped to become the face of Jimmy Choo Man, a new menswear line from the Jimmy Choo brand that will include a range of sunglasses,  bags, and of course, shoes, Harington is over the moon at the prospect of being trusted to spearhead this campaign.
In a recent conversation with Vogue, Harington had this to say: "I was very excited to be chosen as the face for such a highly regarded brand and to play a role in defining who the Jimmy Choo Man is."
Harington's excitement is not one sided. Sandra Choi, creative director of Jimmy Choo, spoke highly of the actor saying, "Kit perfectly embodies the Jimmy Choo man. He has a natural and alluring masculinity and effortless sense of style. His cool attitude and smoldering sensuality belie a true British gentleman."
If Choo holds true to form, Jimmy Choo Man will become a force to be reckoned with both as a fragrance and a ready-to-wear line, especially with Harrington's face… and arms…and abs at the helm.
Jimmy Choo Man hits stores this September.
---

Saron is a writer and student born in Ethiopia and raised in Washington, DC. She is incapable of keeping a phone for longer than a few months, exclusively wears Miss. Dior Cherie, and her guilty pleasures include any novel written by V.C. Andrews (don't judge), Essie's "Little Brown Dress", and Stoli. She is currently obsessed with the poetry of Edmund Wilson and The Arctic Monkey's latest album "AM".
All author posts