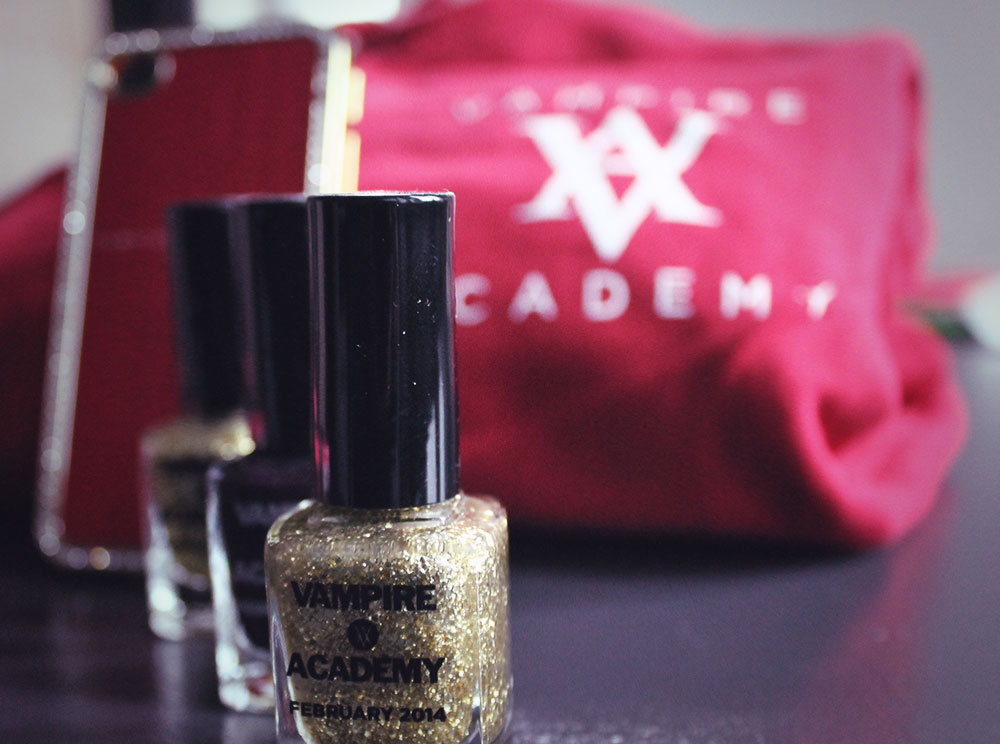 In a week, the new anticipated film, "Vampire Academy," will open in theaters everywhere. We certainly can't wait to sink our teeth into this fun, teenage-centric romance film based off of the best-selling book series by author Richelle Mead.  The story follow the trials and tribulations of two 17-year-old girls — Hathaway (Zoey Deutch) and Lissa Dragomir (Lucy Fry)–who attend a hidden boarding school for Moroi (mortal, peaceful Vampires).
Sounds awesome, right?
Last week, we invited MO readers to a complimentary  "Vampire Academy" screening, to be held in DC tomorrow evening.  If you haven't taken advantage of our offer yet, hurry, there are only a few tickets left.
But if you can't attend or just want to score cool products, we've just sweetened the pot with some sparkly vampire swag.  We're giving away prize packs that include stylish red sweatshirts, nail polish in sparkly gold and vampy dark purple, pencils and a glamorous iphone case.   Simply enter your info at the link and we'll draw a few winners and send you your newly-scored swag along with two complimentary tickets to see the film at an AMC theatre during its run .  How easy it that?
So, what are you waiting for?  Give your deets below.
[to_like id="59042″] Cool beans! Thanks for liking this page. Click here to throw your hat in the ring.
[/to_like]