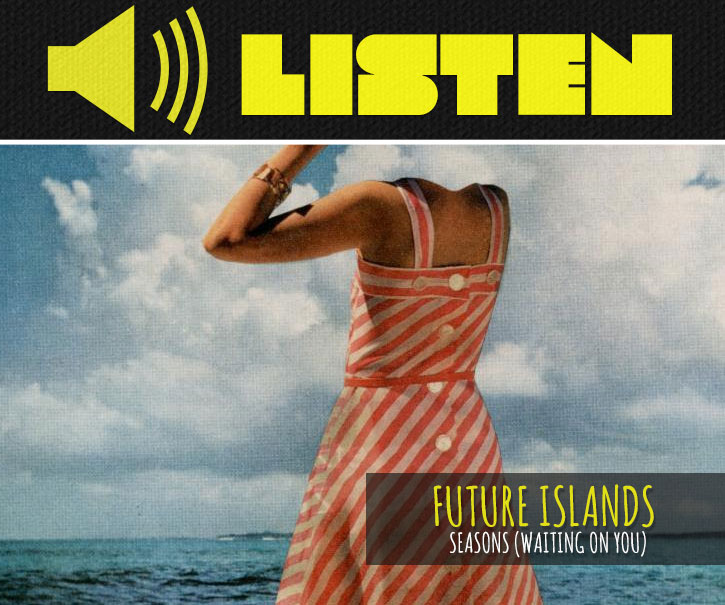 Baltimore-based synth-pop group, Future Islands, just released "Seasons (Waiting on You)," the new single off their recently announced fourth studio album titled, "Singles."
Representing a fresh, new sound for the group, the track features an upbeat synthesizer that feels like young love, while their lyrics express that time can heal almost anything. Although the song is a bit repetitive, the perky beat and pleasing backtrack make it a simple and fun listen.
"It is simply a song about the human experience," said vocalist Samuel T. Herring in a press release.
Their accompanying music video shows a snapshot of the modern cowboy's life. Directed by filmmaker Jay Buim, who shot in a documentarian style, the video follows the small town story of a young parents' love for each other and their young son.
If this track serves as a sample of the quality to be found in upcoming album, "Singles," it is unlikely any Future Islands fan will be disappointed.
---
Maggie is a writer based in Long Island, New York. She is heading into her second year at Hofstra University studying Journalism. If there is any time to spare in her hectic schedule of compulsively listening to, reading about, and watching music videos of the Vaccines, Maggie enjoys spending time on air at WRHU Radio Hofstra University, blog-hopping and binge watching 'Dawson's Creek' with her fish Tina Fillet.
Maggie is currently obsessed with the Vaccines, Lorde and watching vintage episodes of 'SNL' on DVD.
All author posts