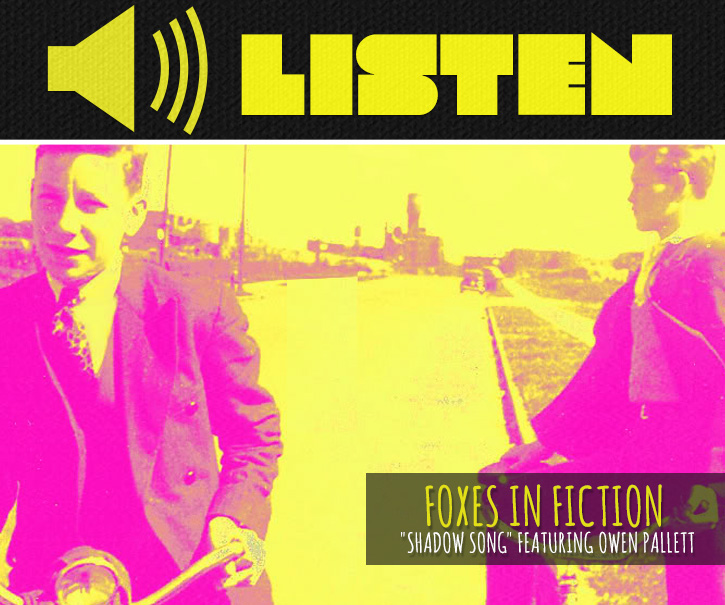 Toronto, Ontario native Warren Hildebrand, who performs under the stage name Foxes in Fiction, started his music ventures humbly during his sophomore year of high school. He used sound collages to express his drugged, angst-ridden haze, and his debut album,  "Swung from the Branches," was born.  The album's 2010  release inspired Hildebrand to work full-time, and, as a result, he started his own Orchid Tapes record label.
After taking a four-year hiatus from making his own music, Hildebrand has returned to release his sophomore album effort,  "Ontario Gothic."
The album was inspired by the untimely death of his younger brother in 2008,  and Hildebrand's resulting struggle with depression and anxiety through 2011 and 2012. Hildebrand was quoted in an interview saying, "The running theme throughout Ontario Gothic is how I picked up the pieces of my life after the death of my younger brother Drew…but each song references specific and discreet experiences."
His lo-fi, dreamy synth pop album was only made complete with the help of multi-instrumentalist Owen Pallett, who added his violin talents to create the perfect product.
"Shadow's Song" is the album's single, and, according to Hilderband,  is "the cheeriest song about panic attacks." The light discord is riddled with melancholic lyrics that hint at his late brother's memory, "My hand to my chest/drift off from the rest/Echo's out inside of these walls/Remembering our phone calls/your shadow in time."
Currently residing in Brooklyn NY, Hildebrand is set to release his seven track album "Ontario Gothic" on September 23, 2014.
---

Tricia, a graduate from the University of Mary Washington in Popular Media Journalism, is a writer currently residing in Columbia, SC. Tricia is currently obsessed with The Great Gatsby, Jack Johnson, Jack Daniels, large thrift stores, Atlas Genius, and radio shows.
All author posts