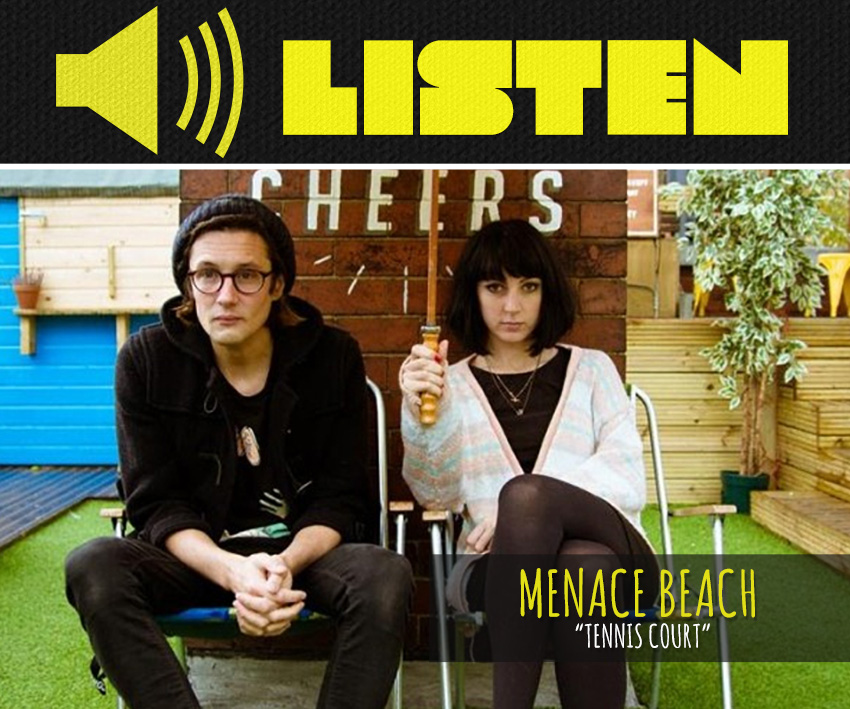 Menace Beach, the noisy pop duo from Leeds England, consists of Ryan Needham and Liza Violet.
Following their well-received EP,  "Lowtalker," the pair are set to drop a double-A sided single through Memphis Industries label on September 1.
"Tennis Court," a standout song among the two tracks on the double A-side, echos with intentional distortion and static. The balance of the vocals–Violet's feminine, angelic voice, and Needham's raspy and apathetic yet mesmerizing croons–create a grungy melodic track that has us happily hooked.  Take a listen above.
---

Tricia, a graduate from the University of Mary Washington in Popular Media Journalism, is a writer currently residing in Columbia, SC. Tricia is currently obsessed with The Great Gatsby, Jack Johnson, Jack Daniels, large thrift stores, Atlas Genius, and radio shows.
All author posts