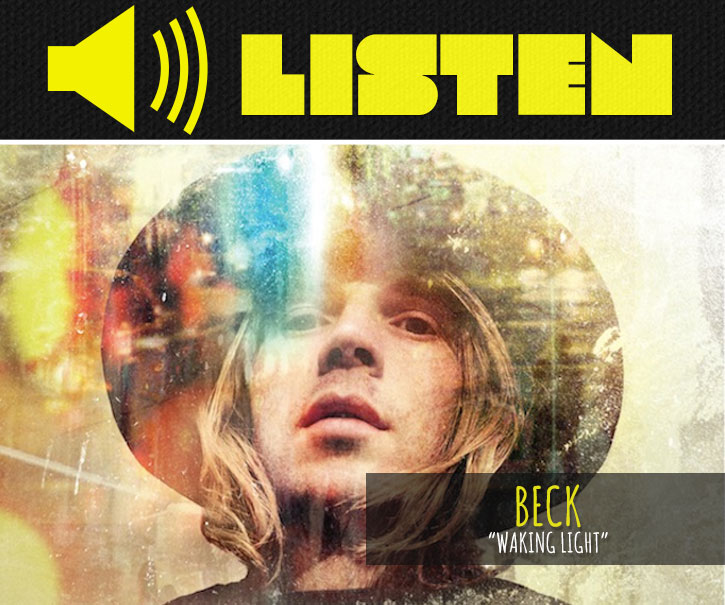 From his grungy self-deprecating "Loser" roots, Beck has remained relevant in an oversaturated alt-rock scene. His highly anticipated album release, "Morning Phase," has faced six years of obstacles that include, a spinal injury (which made it near impossible to hold a guitar), a scrapped album, and a number of side projects.
Beck's second single, "Waking Light," from his yet-to-be released "Morning Phase" album takes on a brand new sound while serving as an obvious companion to 2003 album, "Sea Change." It comes as no surprise since musicians Justin Meldal-Johnsen, Joey Waronker, Smokey Hormel, Roger Joseph Manning Jr., and Jason Falkner, all aided in the critically acclaimed  "Sea Change" album and are all back once again.
"Waking Light" shines through the blinds with ethereal breezy tones accompanied by piano, chimes and orchestral bits by Beck's father, David Campbell. The song hints at a soul's journey from here to those pearly gates with lyrics that read, "No one sees you here, roots are all covered/There's such a life to go and how much can you show…When the morning comes to meet you/Rest your eyes in waking light."
The song pairs well with Beck's first released "Morning Phase" single, "Blue Moon," which was featured on HBO hit series "Girls." The album is slated to be released on February 25 and Beck hopes to release another album within a year.
We're thrilled to report Beck's music is still "Where it's at." And if you don't believe us listen to "Waking Light"  in its entirety below.
---

Tricia, a graduate from the University of Mary Washington in Popular Media Journalism, is a writer currently residing in Columbia, SC. Tricia is currently obsessed with The Great Gatsby, Jack Johnson, Jack Daniels, large thrift stores, Atlas Genius, and radio shows.
All author posts