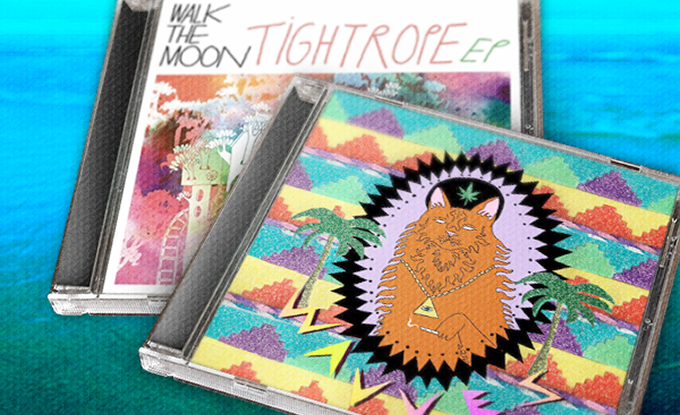 This eclectic mix of summer tunes will keep you guessing, because summer music should be like the season itself: warm, fun and totally spontaneous. So before hitting the beach, pool or lakeside, add these songs to your tanning playlist to ensure you never tire of the run-of-the- mill summer track list.

This song has the vintage sound reminiscent of the old beach flicks where Bob Cummings and some bikini clad girls win a surfing contest and have a bonfire on the beach.

Ever just relax outside with good friends, stretch out in the sun, and pass the peace pipe and think life could not be any better? That is the moment this song will take you too—every time.

A sweet dance beat and a chorus of "Hey nah nah nah" is all that is needed for a perfect summer dance jam, from the masters of creating songs that are catchy as hell, 3oh!3.

A little off the beaten path, this funky track will be a refreshing change from the stifling amount of generic hits that will shuffle through your itunes recommendations this year.

Aren't all summer nights ones that we want to live over and over again?

A synth-pop-meets-dance-pop hit is intoxicating and addicting. Don't be alarmed if you feel the need to compulsively listen to this song on repeat.

An underrated hit from Lady GaGa's "The Fame," this song will have you strutting your stuff as you walk down the beach in a new high-waisted bikini, turning the heads of many potential Summerboys.

Immerse yourself in the liquid texture of this song and let the new wave hit wash over you and cool you off like a dip in the pool.

Maybe it's the line about high-waisted shorts, or the simple melody, but this song just gives the feeling of  walking across a cool beach at night in cut-offs and a cute boy's oversized sweater.
---
Maggie is a writer based in Long Island, New York. She is heading into her second year at Hofstra University studying Journalism. If there is any time to spare in her hectic schedule of compulsively listening to, reading about, and watching music videos of the Vaccines, Maggie enjoys spending time on air at WRHU Radio Hofstra University, blog-hopping and binge watching 'Dawson's Creek' with her fish Tina Fillet.
Maggie is currently obsessed with the Vaccines, Lorde and watching vintage episodes of 'SNL' on DVD.
All author posts