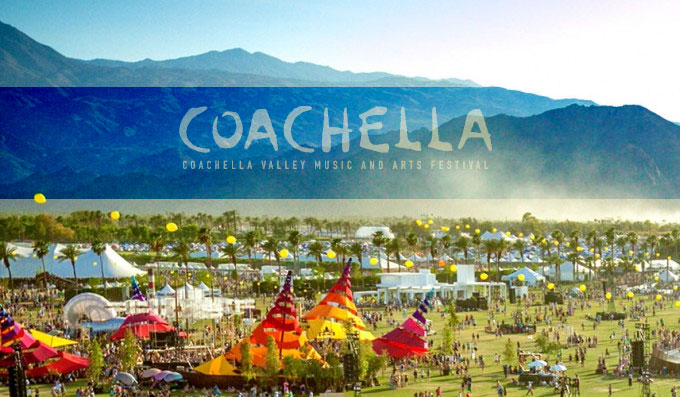 Thanks to Coachella's latest lineup announcement, our topic of conversation has quickly switched from all things cold and polar (oh, hello vortex) to all things musical and magical.
Coachella's 2014 two-weekend long schedule includes an impressive lineup of headliners, including Muse, Arcade Fire,  Outkast, MGMT, Beck, Sleigh Bells, Ellie Goulding, Kid Cudi, Chromeo, The Replacements,  and even Motorhead (yes, that Motorhead).
The list, in its entirety, offers a little something for everyone, which is evident by week one having already been sold out.
This year, Coachella will see bands reunite; Andre 3000 and Big Boi will perform as Outkast after a 5-year hiatus. The beloved duo, who famously reminded us in 2003 to shake it like a Polaroid picture, is destined to be a noteworthy performance.
The lineup also offers a diverse offering of indie female bands. Female performers include Grammy nominee Lorde, the soft spoken and equally interesting Lana Del Rey, Dum Dum Girls, and Kate Nash, just to name a few.
For a full list of performers, you can visit the Coachella website to view the entire two-weekend festival's schedule.
And for those of you that can't afford a lump sum $375 payment, don't worry, there's a payment plan for that, too.
Tags:
and Outkast
,
Arcade Fire
,
Beck
,
Chromeo
,
Coachella
,
Ellie Goulding
,
Kid Cudi
,
Lana Del Rey
,
MGMT
,
Motorhead
,
Muse
,
Sleigh Bells
,
The Replacements