It's truly crazy how some beauty products can live such long, productive lives—while others can be discontinued in a snap leaving us depressed and calling warehouses like desperate madwomen.
In honor of Flashback Friday, we're taking a trip down memory lane to celebrate six workhouse beauty products (most of which are older than I am) that are still satisfying the masses after many, many glorious years.
Talk about a flash from the past. The original Cetaphil cleanser was created in 1947 and the classic formula hasn't changed since. While the brand now carries a multitude of products, its face wash is cherished as the golden standard for anyone with sensitive skin.
---
Great Lash has been homegirl's go-to mascara for more than four decades—and it's still a best seller today. This staple conditions, thickens, and actually does not clump. Brownie points: it's hypoallergenic, which scores big with contact lens wearers.
---
If you are not familiar with this cool tingling cream and its classic cobalt blue bottles, you have been living under a rock. Noxzema was originally formulated in 1914 to help soothe sunburns, but the product quickly evolved into a popular cleanser. It is a multi-use product for sure—I used it to shave my legs, as well as wash my face as a broke college freshman. I picked up a bottle to write this article, and the scent instantly transported me back to the 90s—and gave me flashes of those ads featuring Rebecca Gayheart, pre-fame.
---
Poison's plum colored bottle—as well as its sophisticated and slightly somber aroma—always makes me feel mysterious. The fragrance was my go-to during my Heathers'-esque high school years. And I knew if J.D. actually existed, he'd dig it.
---
Some people claim that their lips become addicted to this stuff–and that was certainly true for me. I strayed from it for a while until recently because it reminded me of 7-Minutes-In-Heaven and braces. However, I picked up a jar due to some seriously chapped, winter-worn lips, and it's never going to leave my purse again. What's the kicker? The jar looks exactly the same as the one I carried around when I was 18.
---
For more than two decades, John Frieda's simple serum has been saving masses of frizzy-haired manes. When I was a teenager, I knew next to nothing about hair care—but I was positive that my hair needed some major adjustments. Just a few drops of this product smoothed my white-girl 'fro instantaneously. Thank you, John Frieda, I am forever indebted to you.
---
---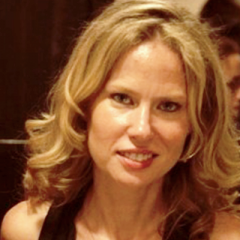 Susan is a freelance writer, born and raised in NYC and currently based in Brooklyn. She's the senior beauty editor for Meets Obsession, and also writes for online publications such as Mamasarollingstone.com, TueNight.com.
and The Huffington Post. Susan had a serious candle hoarding issue that she has no plans to address. She's currently obsessed with Marc Jacobs' new beauty line, her black Zara moto jacket, and Aaron Paul.
All author posts