No outfit is ever complete without shoes. Flats, heels, wedges or boots — they can be a simple accessory or become your statement piece of the day. Each new season brings with it new shoe trends, and this spring, stores are bursting with trendy and daring pieces of art for you to rock on your feet. Here are our hottest shoe styles for spring:
Lace Up Flats
This trend takes the ballerina flat to a whole new level. With laces criss crossing up the middle and sometimes around the ankle, they will have you feeling like a gorgeous dancer. They are very practical and will never fall off your feet, but they also pair well with almost any outfit — from skinny jeans to a skater skirt.
---

Ankle Straps
Keeping with the ballet look, the simple ankle strap is big this season. You will often find it at the very tip of a pair of flats or a chunky heeled shoe as a simple accent to finish off the look. Or you may find a statement shoe with a thick ankle strap or even two. Of course, you can hide the strap underneath a pair of trousers, but it looks best when worn with a dress or skirt, showcasing it's beauty.
---

Slides
This season's flip flop. The slider sandal has no uncomfortable piece of rubber in between your toe, instead you simply slide on and go. You can find this shoe trend in many stores and all over the internet. From simple rubber and black to more glamorous leather and metallics, you are sure to see a wide range of these shoes worn around during the summer.
---

Mule Heels
Making a comeback from decades past, the mule has been seen on celebrities everywhere. They're most popular in neutral tones, but make a real statement in a bright colour. Whether peep toes or closed and pointy, this shoe is comfortable and fashion-forward.
---

Block Heel
Put aside the stilettos and wedges of other seasons, this spring and summer are all about the block heel. For ladies who are not a fan of heels, or feel as though they may fall over, this style is perfect. It's sturdy and comes in many heights. Rock a block heel this season and you'll be turning heads!
---

Slip on Sneakers
Who ever said fashion and comfort don't mix?! With a pair of this season's slip on sneakers, you'll be on your feet for hours and look like you've stepped right off the runway. Go for a more versatile pair in all black, or be daring by sporting a pair of pony hair leopard print. There's a style and a colour out there for everyone. Even men
By strutting your stuff in one or all of these new shoe trends, you will not only look great, but feel great too. Sturdy heels and flat shoes are taking over, so let this season be the one where you take the leap and try out a new trend!
---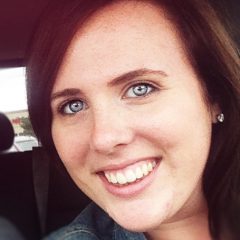 Kate Lutes is a senior at St. Thomas University with a double major in English and Communications and a minor in Sociology. She currently works as the Social Media Assistant for P.I.N.K. Publicity and after graduation hopes to break into the fashion world. Kate is currently obsessed with Sam Smith, rose gold, chai lattes and all things Topshop.
All author posts