Howling and stepping out of the shadow of her father, Lenny Kravitz, is daughter Zoë Kravitz, who is not only gaining recognition as an accomplished actress ("Divergent," "X-Men," "DOPE") but also for her independent music project, LOLAWOLF, the 3-piece electronic pop band that's among this year's list of bands to watch.
New York-based LOLAWOLF consists of Zoë, Jimmy Giannopoulos, and James Levy, who only started playing music a few months ago and already they are making major headway.
Their latest self-released album, "Stay Calm" houses syrup-toned vocals that flare with island sriracha tapering with loose-ended lyrics. Jimmy and James (both also members of Reputante) bring the electronic musical sharpness that hits like a wall of tribal bones while bouncing with delicious 80's synth.
We caught up with Zoë, Jimmy and James to talk about their new album, "Stay Calm," their experiences touring with A$AP Rocky and who they think is a bad ass motherfucker.
Your latest track release, "AYO," bumps with vivacious intensity. Was there anything in particular that inspired the musicality of the track or is it something listeners should be expecting throughout the album?
Recording in the Bahamas influenced the sound of that song and a lot of the other songs on the album. The setting brought out some tribal and playful elements for us.
The video for "AYO" was directed and shot by Trouble Andrew, what was it like to work with him? 
Really fun. His work is raw and honest and he is a bad ass motherfucker.
With your latest album, "Calm Down," dropping October 21, what are you most excited about?
The fact that our debut album is coming out! We've been playing these songs live for most of the year, so we're excited to have a record out that's representative of our sound.
Is there a particular track that you can't wait for fans to hear or are you just ready to get on the road and start touring?
We're excited to tour. We just finished 12 dates with Lily Allen, who is just amazing. Then we are going to Australia for some dates with Miley Cyrus and come back and play some shows with Warpaint.
How will the LP differ from the previous 5 track EP release? Or does the vibe remain pretty consistent? 
The new LP has a different vibe from the EP in that it's got more of a hip-hop production style and R&B vibe.
With all the amazing musical connections you've made, such as touring with Miley Cyrus and Lily Allen, and having A$AP featured in one of your tracks, what were some hilarious or standout moments?
The whole experience is just awesome–working with people you respect, developing friendships with them.
Some of your newer tracks seem to have heavy hip-hop and Jamaican influences. What particular artists have had an influence on your sound and direction you wanted to go in?
TLC, Aaliyah, Salt-N-Pepa, Ginuwine, Dr. Dre, A$AP Rocky.
What are the reasons you make music? Is it a personal form of expression or is there a bigger message you hope to get across?
It's about personal expression both lyrically and musically.
How did you guys meet originally and decide to start playing music together?
We're all friends from Brooklyn. We initially got together for fun to make some music and things just developed, so we've kept going.
---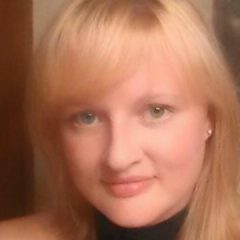 Tricia, a graduate from the University of Mary Washington in Popular Media Journalism, is a writer currently residing in Columbia, SC. Tricia is currently obsessed with The Great Gatsby, Jack Johnson, Jack Daniels, large thrift stores, Atlas Genius, and radio shows.
All author posts