This article was printed in the Autumn Winter 2011 issue of Obsessed Magazine. Photos by Kate Reeder.
In Beats, Rhymes & Life: The Travels of A Tribe Called Quest, famed actor Michael Rapaport dons the filmmaker hat for the first time as he explores the trials and tribulations of hip hop legends A Tribe Called Quest. Compiled from more than 100 hours of footage, the film is a moving, intimate, and wholly informative portrait of A Tribe Called Quest that chronicles their  20-year plus career with the utmost care and precision.
Born out of the streets of Queens, A Tribe Called Quest exploded onto the rising hip hop scene in New York during the mid-1980s. The Tribe, which consists of founding members Q-Tip, Phife Dawg, Ali Shaheed Muhammad and Jarobi White were an influential asset to the development of modern hip hop. Along with fellow artists De La Soul and the Jungle Brothers, A Tribe Called Quest was a central part of the Native Tongues Posse, a musical collective of hip hop artists whose music featured positive, good-natured lyrics and a distinct nod to the culture of their African heritage. With such classic tracks as "Left My Wallet in El Segundo," "Bonita Applebum" and the iconic "Can I Kick It?", A Tribe Called Quest created a unique and unprecedented legacy that has been a major influence on some of today's biggest names in hip hop, and undoubtedly shaped the world of hip hop as we know it.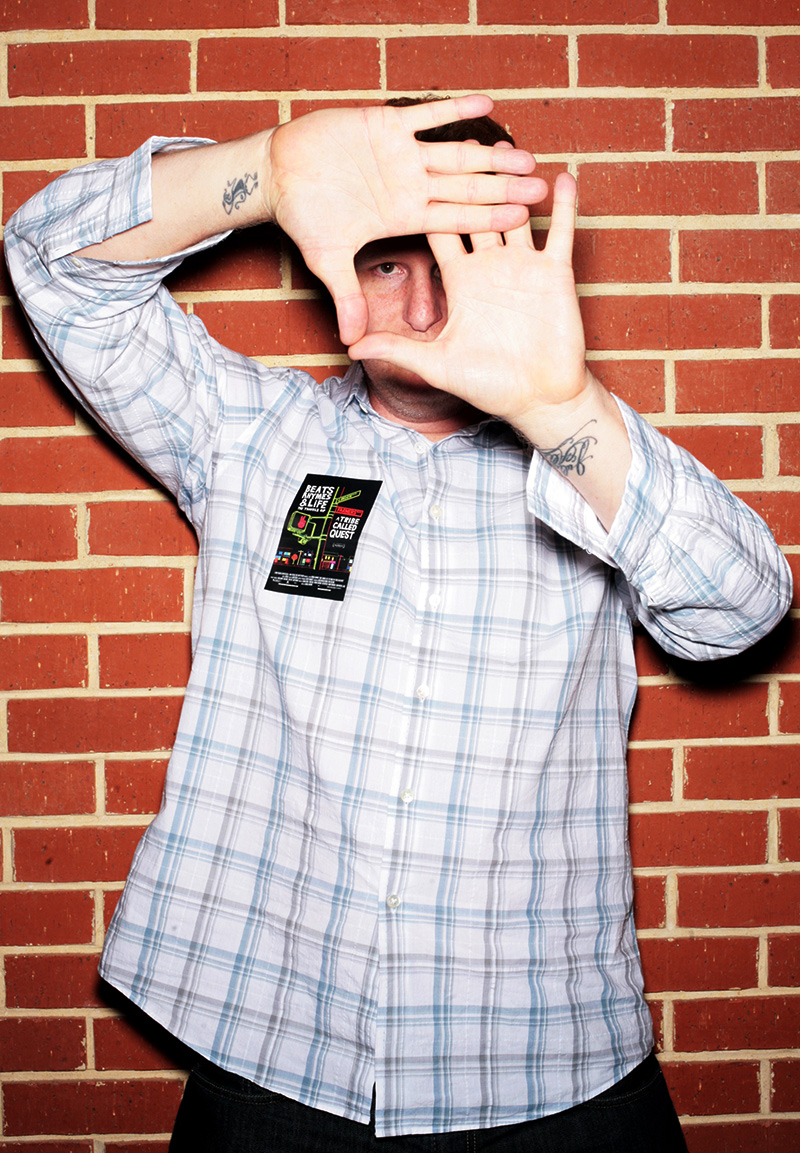 "For me, A Tribe Called Quest meant the same thing as the Beatles, Led Zeppelin or the Rolling Stones, so my goal was to treat them the same way those groups have been documented over the years," Rapaport says about the idea for making his documentary. With Beats, Rhymes & Life, that esoteric passion is wholly apparent through Rapaport's unique vision and precise and honest portrayal of the group. "I know that I made it for one reason and that's because A Tribe Called Quest is my favorite group and I love their spirit and music."
The film itself is part concert footage from their reunion at the 2008 Rock the Bells tour, part chronicling of the history of the group, and part "behind the music" featurette that explores the troubling dynamics among the groups members.
Rapaport offers some great in-depth interviews and personal access to the group's founding members as they reunite for the first time since their 1998 break up.
What develops is a triumphant examination of the personal lives of Tribe and the conflicts within the group. Particularly moving is the creative tension between Q-Tip and Phife Dawg that eventually led to their 1998 breakup, and Phife's life-long battle against diabetes, which led to the group's re-formation, and makes for some of the film's most emotionally charged moments.
Despite all the drama of the group, they all were able to put their differences aside and come together for their brother in peril and Rapaport poignantly captures those touching moments. Beats, Rhymes & Life is a fascinating and moving music documentary that will appeal to both hardcore Tribe fans, and to those new to the group.
Rapaport and Phife Dawg were kind enough to sit down with Meets Obsession and discuss the process of making the film, as well as some of the hardships and obstacles that went into making this labor of love.
Meets Obsession (MO) [To Michael Rapaport]: When did you decide you wanted to start directing films?
MR: I've had the curiosity and impulse to want to direct films for about the past ten years. With my career as an actor, I was around so many great directors, John Singleton, Spike Lee, Tony Scott, Woody Allen, and when you're around them and you're like "How do they do this?", and there's a love of filmmaking and curiosity about it. I've been talking about wanting to direct a movie, but unless you're like Leonardo DiCaprio, or Jim Carrey, or a big, big star with lots of money, the only way to make the transition from actor to director is to just do it, you're not going to get handed anything.
The idea [for this film] stuck with me… and I was working on a television show that I was not happy doing, but I was actually making a good, steady paycheck. It was a good paying job, but it was not fun to do, and I found that Tribe was going back on tour in 2008, and I asked them "Can we do [the film]?" Getting started was the easiest part, but it was being compelled that got me through it. Documentary filmmaking is a bloodbath; it's not like making Avatar. It's not even like making a small independent movie with a $500 budget. It's no budget, it's nuts and bolts, it's nothing. We're out walking through New York City carrying bags and cameras. It's guerrilla, straight-up guerrilla filmmaking, but I love that part and it brings out the best in myself and the people around me.
MO: You've mentioned all the great directors you've worked with in your career, Spike Lee, Woody Allen, Tony Scott, John Singleton. Did working with them influence your directing style?
MR: It influenced my directing style in terms of the one thing all those guys share; they share a different, unique tone. Tony Scott's very loud, he's Australian, he's smoking cigars, but he's in control of the set. Woody Allen and Spike Lee are very similar; they're real low-key, super quiet. Spike Lee's a little feisty at times, he's like a little general, but [the directors] and John Singleton, they're in control. I worked on a movie with Nora Ephron, and one thing I learned from her is she would sometimes say, "I don't know, but we're going to figure it out." Just being confident enough to do that and just coming in with a plan and applying it, those are the things that I learned from those directors.
MO [To Phife Dawg]: It's such an expository and personal documentary, were there ever times when you felt you didn't want the camera on you?
Phife: Absolutely, I got tired of that damn camera. But the one thing I liked about the process [of shooting the film] is just knowing that the director, he may not be Steven Spielberg yet, but the passion was definitely Scorcese-ish. He was adamant, he was passionate, he really wanted to get it done and make sure everybody's eyebrows lift off their faces when they saw the film. That was his whole approach to it. So, I wasn't going to be the weakest link in it by not supporting him and not giving him my best. Not like it's a performance, it's real, it's a documentary, when I say giving him my best, I mean no-holds barred… and I just laid it on the line, as best as I could.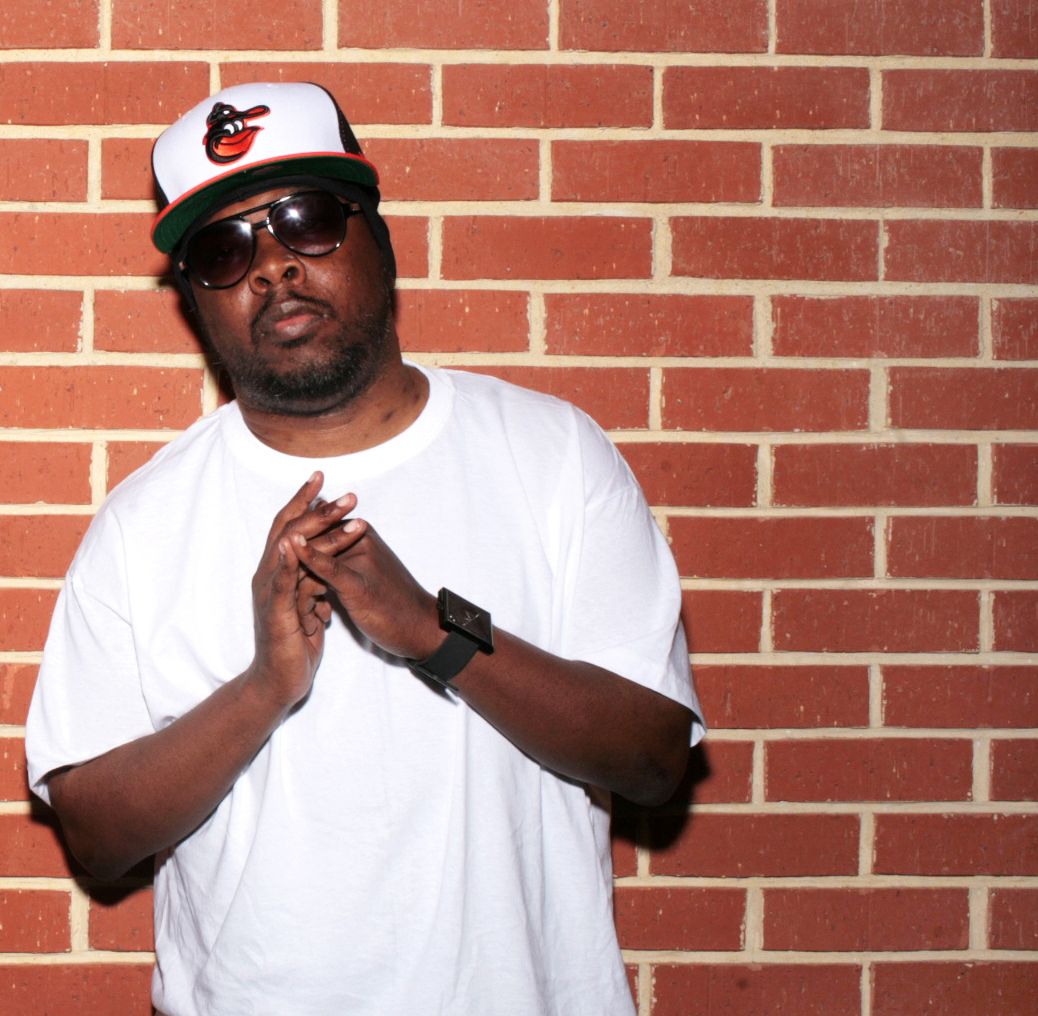 MO [To Phife Dawg]: This doc chronicles the whole history of the band, including the fallout between the [band], and your intense battle with diabetes. What's the hardest part of the documentary for you to watch?
Phife: When I'm getting ready to go in for the operation. It had to be the hardest, definitely. That, as well as how I was looking before the operation. There are scenes where it's like, ok, Phife is sick, obviously. Then there are scenes where he's turned a corner, when we're going to rehearsal, or Australia or Japan where it's like, ok, Phife is back, which brings it full throttle, at least for myself.
MO [To Michael Rapaport]: With Beats, Rhymes, and Life, you demonstrated that you have a unique vision and style to filmmaking. Do you want to keep directing films?
MR: Yeah, I want to direct a narrative film. I've got a script I'm excited about, but we're really nowhere with it yet. I haven't really been able to truly focus on it. It's something that I would like to get going by the end of the year.
MO: Is it something you wrote?
MR: No it's something I read, very dark.
MO: What genre?
MR: Human, it's dark, it's very dark, but it's poignant, and it deals with teenagers who are at the bottom of the bottom. But it's told in a very interesting and fresh way. With the script, I liked how dark it gets, but how poignant it gets, and that balance.
MO: Does it remind you of anything? What kinds of films are similar?
MR: Boyz n the Hood meets A Clockwork Orange meets Kids, with a sprinkle of Natural Born Killers. It's a really bizarre script, but I'm nowhere with it yet. One of the challenges for me personally for getting this movie made is, "Yeah, you made this documentary, but can you technically direct?" And I'm thinking, "Jesus Christ, you know how tiring making this thing was?" There's no script, there's no nothing. Give me a script and I'll shoot a few takes, I'll make it happen. But it's my plight and I'll find a way to get the [film] made.
---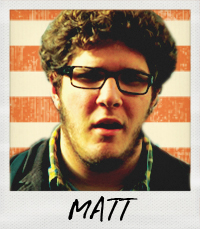 Matt is currently obsessed with Rap Snacks, post-hardcore, pizza parties, and Carl Sagan's Cosmos.
All author posts