The Style Dialogues: Ask Us Your Style Questions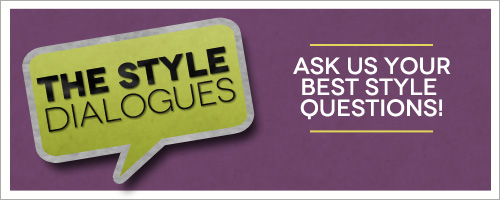 To read archive The Style Dialogue columns, click here:
Ask us your best style questions for a chance to get your fashion problems solved and published!
From finding the most comfortable, perfect high-heel shoe to the best places to shop in NY and DC, we at MO magazine, would like to help you solve your most pesky fashion problems.
So, start a meaningful dialogue with us and tell us how we can help you. You'll be glad you did.