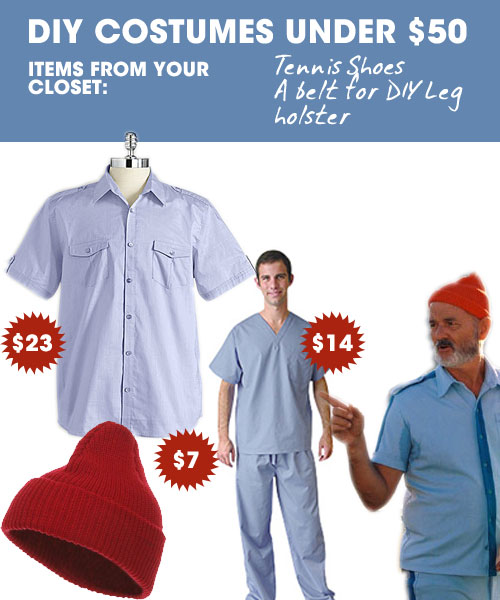 It's no denying that the reality depicted in the cinema of Wes Anderson is nowhere close to our own. But dammit I wish it was. Perhaps nothing is as surreal, quirky, and beautiful as the world he created in The Life Aquatic with Steve Zissou.
Unfortunately, living on a kick-ass submarine and hunting the illustrious "Jaguar Shark" with your best friends in matching uniforms isn't exactly an easy career path. (Seriously, did you see how bad those Zissou interns had it?).
Well, at least you can look the part with this awesome, homemade "Team Zissou" costume.
Using a pair of blue scrub pants, a red beanie, and a button-down shirt with passants (be sure to take a sharpie and color the shoulder detailing a darker shade of blue), you can easily pull it off.
Round up a few friends to assemble a team, and you've got yourself a great and original group costume.
How to get the look:
CALVIN KLEIN Slub Short-Sleeved Sportshirt | $23
G.I. Watch Cap with Cuff – Red $7.99
Ceil Blue Scrub Set (Pants Only)  $14.99
Total cost for costume: $88
---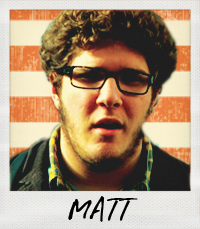 Matt is currently obsessed with Rap Snacks, post-hardcore, pizza parties, and Carl Sagan's Cosmos.
All author posts