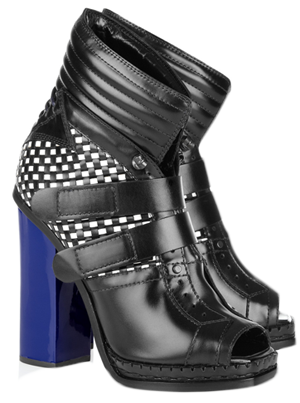 Our feet are jumping for joy!
Proenza Schouler is ramping up their shoe line, according to WWD. In 2008, the design duo, Jack McCollough and Lazaro Hernandez, launched their shoe line, which still seems to be somewhat under the radar.
However, the direction of their shoe brand might change for the better with their recent licensing deal that they just signed with Iris SpA. The new partnership — which becomes effective pre-fall 2013 — promises a relaunch of the shoe brand and a future of significant growth.
Other shoe brands under the Iris SpA portfolio include Marc Jacobs, Chloè, Michael Kors and Jil Sander.
Who's excited?