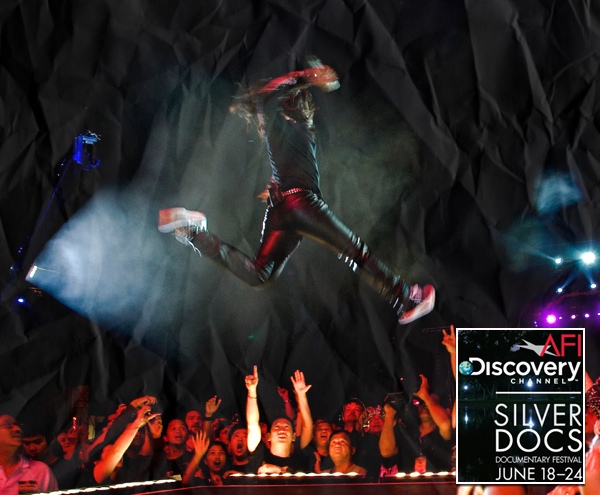 Photo Credit: Ninfa Z. Bito
You've got to hand it to Neal Schon, he really knows 'em when he sees 'em. When the longtime Journey guitarist was desperately searching for a new singer for his legendary band, he knew he struck gold the moment he came across a Youtube video of a scrappy, young Filipino blissfully belting the lyrics to "Faithfully" in a manner that mirrors Steve Perry's iconic pipes, and then some.
Immediately after he watched the video, Schon tracked down the singer — 39-year old Arnel Pineda — and promptly flew him out to L.A. to audition as the lead vocalist of Journey.
He got the gig, seized media outlets everywhere and Journey made its big comeback. And the whole Cinderella affair is chronicled in the documentary "Don't Stop Believin': Everyman's Journey," which opened the AFI/Discovery Channel's 10th annual Silverdocs Film Festival on Monday.
Written and directed by Ramona Diaz, the film follows the band on the road with its newfound singer on their big "Revelation Tour," capturing every gut-wrenching hardship and obstacle Arnel faces during his one-shot-in-a-million, life-changing big break singing in front of tens of thousands of die-hard Journey fans.
That is, of course, had there been any real hardships and obstacles faced along the way.
Sure, the story behind "Don't Stop Believin': Everyman's Journey" is one that seems ripe for a monumental behind-the-scenes rockumentary on paper, but the truth is that Diaz struggles to find any sort of real conflict during filming, and as a result, the film tends to tread its own water for most of its excruciatingly long 113-minute run time.
The film's fish-out-of-water story is aptly summed up early on by Jonathan Cain, the band's Keyboardist/Rhythm Guitarist who was skeptical of Arnel at first: "How do you take a guy from a Third World country and throw him into the rock 'n' roll circus?" Apparently, pretty easily—Arnel seamlessly tackles the role as if he was born to fulfill it.
Which he was, kind of.
As the film explores in its strongest scenes, Arnel was on his own from a very young age and resorted to singing on the streets for spare change just to buy food.
Soon, his talents were discovered, and by the time he was 15, he was the lead singer of a cover band, earning enough from gigs to get his own place. He then spent the next 25 years singing for numerous bands, going through heartache, alcoholism and drug addiction. A would-be classic rock 'n' roll story, except that by the time the Journey guys and Diaz catch up with him, he's well past that chapter of his life.

Photo Credit: Richard Fahoome
[divider]
The film is scattered with many would-be conflicts. He's on the verge of passing out before his first gig with the band, but performs like he's been doing it for years (the band's manager even mildly scolds him bouncing around the stage too much). He talks about the temptations of slipping back into his old habits with the "rock 'n' roll circus" that surrounds him. Please. Though rock 'n' roll may still be in full swing for the Journey dudes, the sex and drugs have left them eons ago.
The biggest narrative conflict comes midway through their tour when Arnell comes down with a cold and the members worry about how it will affect the shows. Needless to say, he ends up sounding better than ever.
Though the rags-to-riches story is certainly endearing, and the film offers enough lighthearted and amusing moments to make it somewhat enjoyable (one scene in a tour van with a particularly hilarious mustachioed character provided some of the biggest unintentional laughs of the evening), it is really only ripe for about an hour before things start feel repetitive.
Which is why Neal Schon really must call 'em as he sees 'em. The guitarist was in attendance for the film and was scheduled to be a part of a post-screening discussion between The Washington  Post's pop music critic Chris Richards and the filmmakers, but apparently he fled as soon as the film ended as he was rumored to be upset that "the film didn't emphasize the dynamics of the band enough."
Don't stop believin', Neal.
[divider]
Check back all this week for more updates and reviews from the Silverdocs Documentary Festival.
Overall Grade: C+
---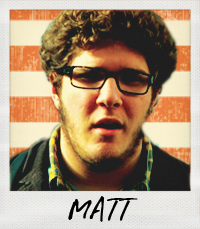 Matt is currently obsessed with Rap Snacks, post-hardcore, pizza parties, and Carl Sagan's Cosmos.
All author posts