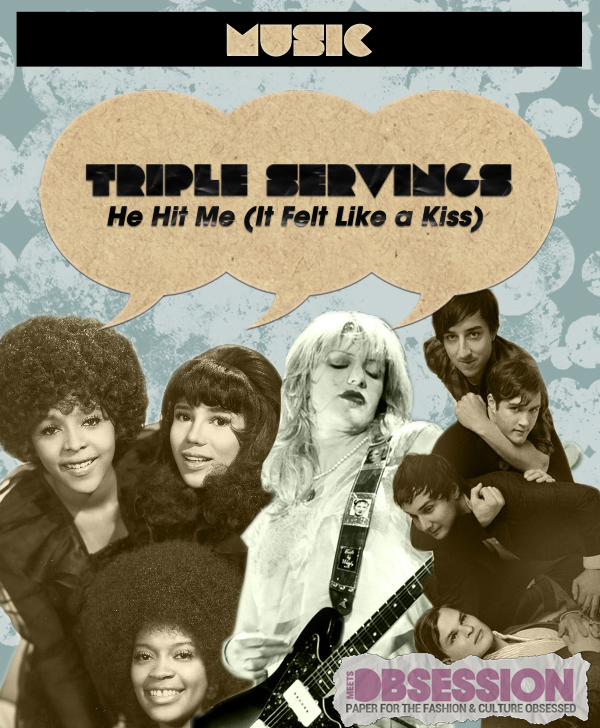 If you threw a rock into the early 1960s music scene, you would hardly go a yard without hitting dozens of dreamy girl groups.
That was the heyday of bands with Phil Spector-pioneered groups like The Blossoms and the Ronettes, in addition to groups like the wonderfully-named The Shangri-Las.
But among all the tracks that blend together with vocals and melody, one track has had marvelous staying power, thanks to its simple lyrics of mad, heart-breaking love: "He Hit Me (It Felt Like a Kiss)" by The Crystals.
Started in 1962, The Crystals were a Phil Spector-led group that released pop song after pop song.
However, the captivating melody, coupled with Spector's lyrics of a girl going back to an abusive lover is a tantalizing tale unlike many of the sugary sweet pop tracks of the '60s.
It has the mysterious power of making a feminist both cringe and swoon. It was also brought back to the forefront of everyone's memories when it was played as the closing track to a recent episode of the gin-soaked TV show, "Mad Men."
Taking the song into her calloused hands was lead singer Courtney Love for Hole's MTV Unplugged performance in 1995.
Giving a raw new depth, the song feels even more haunting, thanks to Love's throaty vocals and the band's acoustic arrangement. And what's more is that this time around, the abusive nature of the song's lyrics really grab a hold of you when Love sings things like "If he didn't care for me/I could have never made him mad/But he hit me/And I was glad."
Experimental indie rockers Grizzly Bear recorded a cover of the song in 2007, taking it back to that melodic, hollow place they've carved out so well. Lead singer Ed Droste's pure, deep vocals simply pour out the vocals over top ambient, folksy instrumentals.
---
Yohana Desta is currently obsessed with Butch Cassidy and the Sundance
Kid, everything Dave Grohl does, and listening to Arctic Monkeys on
repeat.
All author posts