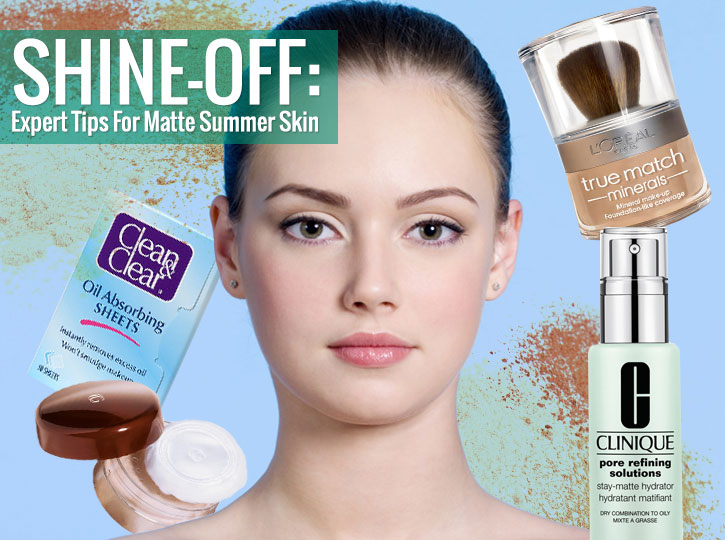 Staying shine-free when the temperatures are high is one of summer's greatest beauty challenges.
As a professional makeup artist, I know how hard it can be. Depending on where you live, you may need to control excess oil production, perspiration, or both. So if you're looking for ways rid yourself of unsightly shine this summer, check out some of my pro tips and favorite products. You'll be glad you did when that mercury starts rising!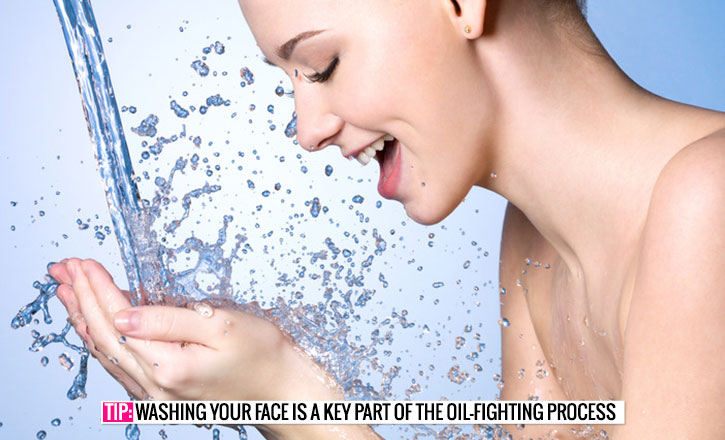 It's important to start your day with properly prepped skin. Skipping your a.m. face cleansing is the worst thing you can do—washing your face is a key part of the oil-fighting process. Your makeup will last much longer and you'll get a jump on keeping those greasies at bay.
There are many mattifying and shine-diminishing products to choose from. You'll need to know what your skin type is (dry, normal, oily) to choose the correct one. Generally speaking, most mattifying products will work well on any skin type. If your skin is excessively oily or if you have large pores, opt for "pore-diminishing" formulas.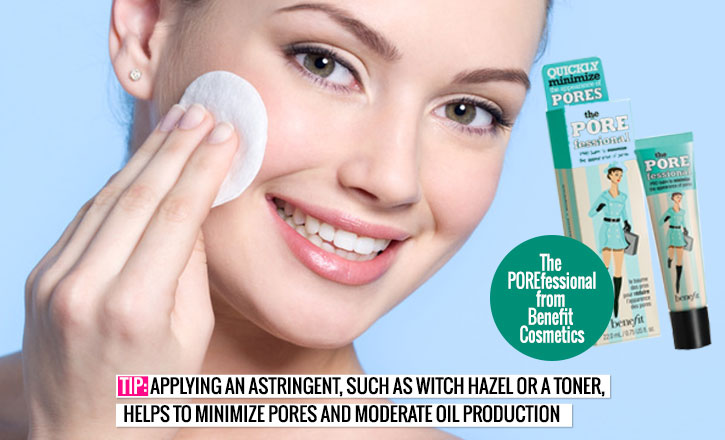 Applying an astringent, such as witch hazel or a toner, before you put on your moisturizer and sunscreen, helps to minimize pores and moderate oil production.
One of my favorite products, The POREfessional from Benefit Cosmetics, is great for diminishing the look of large pores. It also mattifies the skin and controls shine. You can use this product alone or under makeup to help perfect the overall look of your skin. I use it on my clients, even if large pores are not an issue.

Another good option is Clinique's Pore Refining Solutions Stay-Matte Hydrator, which provides oil-free moisture in a mattifying, pore-shrinking formula.
For shine-reducing touchups on-the-go, I like Clean & Clear Oil Absorbing Sheets. These papers do not have any powder on them, so they do an excellent job of mattifying slick spots without messing with your makeup.
Nothing, however, can replace the power of face powder for reducing shine. Just be sure not to apply it over sweaty, oily skin. Always start with a clean face before applying. Mineral formulas, such as L'Oréal's True Match line, offer the benefit of SPF, as well as coverage and shine-stopping powder, all in one product.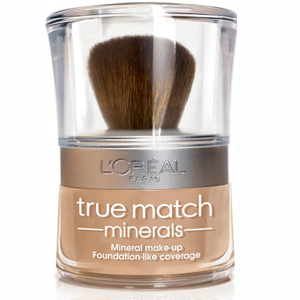 Loose powders will give you the lightest application, so if you don't like to wear too much makeup, they're you're best bet. CoverGirl's Professional Loose Powder is great for setting foundation and leaving skin with a shine-free, fresh-faced look.
As for the perspiration that can crop up on your face despite the steps you've taken to reduce shine, the only real way to deal with it is to blot, blot, blot.
Keep those Clean & Clear papers in your purse, as well as tissues or even a handkerchief or bandana. And if you're going to be in a situation where you know you will sweat (an outdoor summer BBQ or rooftop party, for instance), it's best to keep your makeup to a minimum.
Finally, one last tip: Skip using highly metallic or shimmery powder bronzers, blushes, and creams on your face. If you have oily skin or perspire a lot, these products will add major shine to your face, which is not pretty. Save them for a night out when a bit of glow looks sexy (and the temperatures are mild).
---
Penny Sadler is a professional makeup artist, writer, and photographer, with a long list of credits in television and event production. Perhaps because of her career, she has a special fondness for Italy, where beauty is a natural part of daily life. She writes for both travel and beauty publications, and is a frequent guest and beauty expert on a local lifestyle program.
She loves to travel and pursue her passion for photography and prosecco.
All author posts