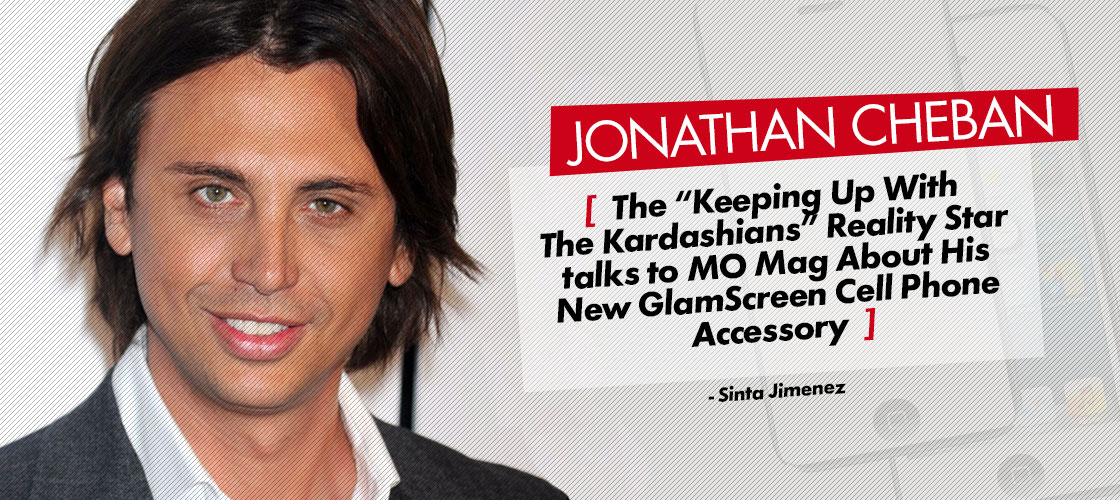 [justified_image_grid link="file" row_height="150″ ids="55126,55130,55131,55132,55134,55135″]
You know him from "Keeping Up With the Kardashians" as Kim's sweet and supportive best friend.  But what you may not know about Jonathan Cheban is that he is quickly emerging as an enterprising and creative businessman in his own right. And why wouldn't he capitalize on his personal brand when it's characterized by glamour, Hollywood and great style?
MO Mag spoke with Jonathan recently about several sensational ventures coming up for him this Fall, from restaurants to endorsement deals, as well as his new cell phone accessory, GlamScreen.
"I wanted to put something out there that would appeal to my demographic, my fans from the show [Keeping Up With the Kardashians], but would also be really fun, cool and useful." Jonathan explained when asked about the inspiration behind the Glam Screen.
GlamScreen is both a screen protector and super high definition mirror for mobile devices which boasts the highest quality adhesive, screen protection, and humidity resistance on the market. When the phone is inactive, it's a mirror but it instantly becomes see-through when the touch screen is used. Right now it's available online for purchase at www.glamscreen.com at an affordable $24.99. The Glam Screen works with several mobile devices from iPhones to iPads with new product releases in the works.
"There are cheap versions out there that distort how you look and are just really bad or they crack after being on your phone for a couple days then fall off. They're not worth the price and are a disappointment. I worked with designers to make a very high quality product that's the best of its kind."
When Jonathan handed out GlamScreen to friends, he quickly saw the appeal and popularity. "Girls are always asking to borrow the phone that has the GlamScreen over and over again. It's just the perfect product to check your hair, put on lipstick, make sure there's nothing in your teeth. It keeps you always looking good."
Of course, we asked him if he had the Kardashian sisters using his GlamScreen yet and he said, "Khloe and Kris both use it. They love it." Indeed, both Kardashians are featured on the website as celebrity users.
As we spoke to Jonathan he was mobbed by fans from Australia, despite being dressed incognito in a hat and sunglasses, on the way to grab a cup of coffee in New York City. "Crazy. My own mother wouldn't recognize me in this outfit but this happens all the time. I really think it's just amazing. They're from half way around the world!"
He kindly spoke to the fans before continuing on about his other upcoming products.
"I'll be on the show again this season and I have a great new restaurant chain opening up called Billionaire Burger. Plus endorsement deals, including one with Tiger Woods. It's all really exciting."
With all that's going on with charming Jonathan Cheban, he'll be the one we'll have to try to keep up with soon!
---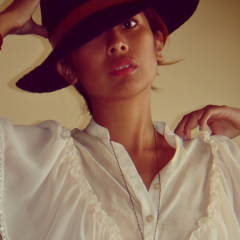 Sinta Jimenez is currently obsessed with Opening Ceremony collaborations, Band of Outsiders, warabi mochi from Temari Cafe, meteor showers, and finding a Jeff Buckley soul with a Jason Segel sense of humor.
All author posts