After their critically acclaimed work together on indie anti-romcom "Lost in Translation,"  Sofia Coppola and Bill Murray are joining forces again to create a…Christmas special?
While details remain pretty vague- it's not known whether it will be out this Christmas or the next – Coppola and Murray seem pretty enthused about the project.
Variety broke the story, quoting Bill Murray's description of the project, "It won't have a format, but it's going to have music. It will have texture. It will have threads through it that are writing. There will be prose. It will have a patina style and wit to it."
Bill Murray singing Christmas carols with an award-winning director behind the camera? Whether it'll be more Muppets Christmas Carol or the typical cheesy Christmas special — cue Jessica Simpson and Nick Lachey circa 2004 — remains to be seen, but this can only be good.
---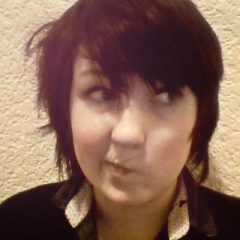 Louise is a freelance pop culture and lifestyle writer with a life-threatening obsession with television. She talks about every TV over at The Cutprice Guignol, and edits and writes for modern music blog The Cutprice Jukebox, as well as publishing poetry in a number of international journals. She can generally be found watching horror movies, wearing ill-advised hats, and trying to find her cat. @thecutpriceguignol. Follow her on Twitter @thecutpriceguignol.
All author posts