The queen of Hollywood fashion, Rachel Zoe, is expanding her empire. Apparently, being a stylist and designer isn't enough, because now she is launching into the ever-popular world of exclusive collaborations. The collections will be called The Zoe Collective.
For the launch of this new endeavor, Rachel Zoe and the Zoe Report have teamed up with jewelry designer Jennifer Meyer. Meyer is best known for creating unique and simple 18-karat gold charms designed as earrings, necklaces and bracelets.
Jennifer Meyer for The Zoe Report, or JMxTZR, consists of three charms: a horseshoe, a lucky eye and an elephant with an upturned trunk. The charms will be sold as single studs, pairs of studs, bracelets and necklaces, offering the perfect charm option for anyone.
Whether its mixing and matching, layering necklaces or stacking bracelets, the collection offers a chic way to be stylish for the summer with staple gold jewelry pieces for any outfit.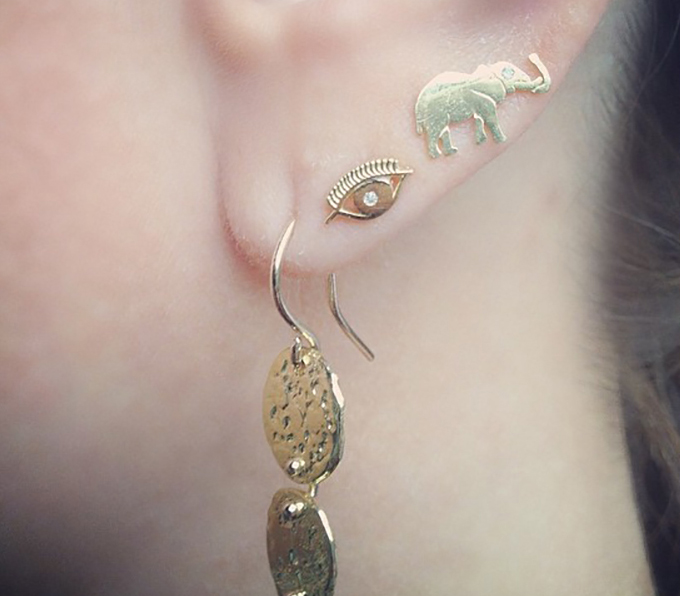 The collection launches on June 24th and will retail from $135 to $280, allowing you to mix and match the pieces depending on how much you would like to spend. The collection was celebrated this past Wednesday night with a celebration at the classic Chateau Marmot. Rachel Zoe and Jennifer Meyer were joined by celebrity friend including Molly Sims, Joy Bryant and Brooklyn Decker to get a sneak peak at the collaboration.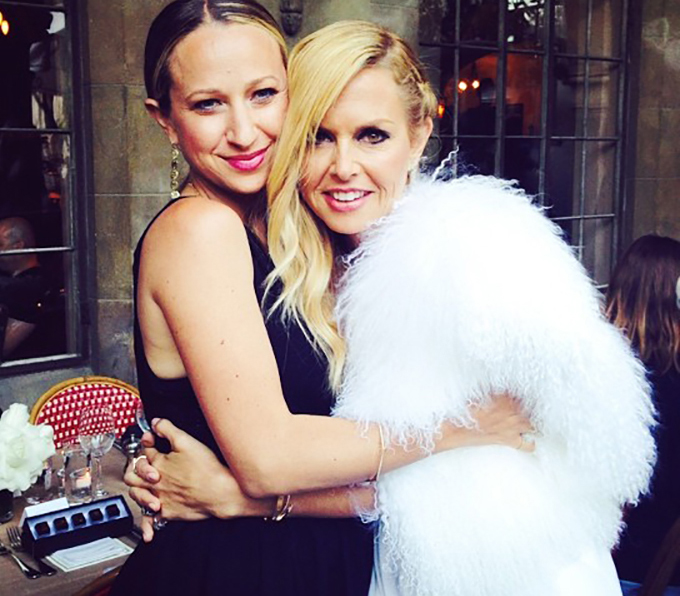 Although Jennifer Meyer has created capsule collections before (i.e. GOOP), JMxTRZ offers affordable chic charms to wear for the entire summer. With this collaboration launching the Zoe Collective, it will be interesting to see what else Rachel Zoe has in the works. Like she always says, so maj!
Celebrity Fun Fact: Jennifer Meyer is married to Tobey Maguire and is the daughter of Universal Pictures president Ron Maguire. But it wasn't her Hollywood connections that launched her label and jewelry designing career, but rather Jennifer Aniston rocking a simple four leaf clover pendant necklace in her film "The Break-Up."
---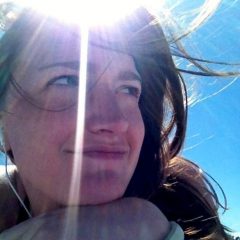 Lindsey is a writer based in Washington, D.C. She is currently in her third year at The George Washington University studying Business Administration. Lindsey enjoys spending time working at DC's famed Georgetown Cupcake, and in her spare time watches anything that smells like an Oscar nomination. Lindsey is currently obsessed with Skyping with her dog, listening to Avicii on monument runs and making pancakes at midnight.
All author posts