I
Thou shalt not take scalding hot showers that can dry out thy skin.
II
Thou shalt slather thyself in body lotion upon getting out of the shower.
III
Thou shalt still wear SPF, even if thy teeth are chattering.
IV
If thou hast chapped lips, thou shall hydrate them with lip balm, and never, ever bite or pull them.
V
Moisture-zapping steam heat shall be counteracted with a humidifier.
VI
Thou shalt prevent dry, flaky skin by using a hydrating cleanser for thy face.
VII
Thou shalt reduce the use of heat stylers, so thy hair is less prone to breakage.
VIII
Thou shalt use a deep conditioning treatment at least twice a fortnight.
IX
Thou shalt exfoliate both the face and body regularly, to keep skin soft and smooth.
X
Thou shalt drink plenty of water from thy chalice—beautiful, hydrated winter skin starts from the inside out!
---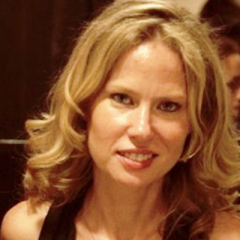 Susan is a freelance writer, born and raised in NYC and currently based in Brooklyn. She's the senior beauty editor for Meets Obsession, and also writes for online publications such as Mamasarollingstone.com, TueNight.com.
and The Huffington Post. Susan had a serious candle hoarding issue that she has no plans to address. She's currently obsessed with Marc Jacobs' new beauty line, her black Zara moto jacket, and Aaron Paul.
All author posts