In looking for the ideal makeup brush set, we instinctively  go for whatever feels the softest on our face. The more it feels like a woodland creature caressing my skin, the better it'll work for applying my makeup, right? Wrong, honey.
Different bristles are necessary for different types of makeup formulas. If you're applying something creamy like foundation, lipstick, cream blush or cream eyeshadow, go with a synthetic brush. These bristles aren't real hair, so they won't absorb as much of the product you use with them and waste it. It makes the creams easily transferable from the product to your skin, without getting stuck in ultra-plush fibers.
Real Techniques (available at Walgreens and Drugstore.com) has a great range of high quality, yet affordable synthetic brushes.
Contrarily, powders need to be evenly distributed in a nice, soft brush. Using a plastic-y, synthetic brush for applying your blush and powder will just apply the product in splotches. Natural fibers let the powder settle in and be applied universally.
Make sure your set of brushes has a good mix of fluffy, natural hair brushes for powders, and flat, synthetic brushes for creams. This well ensure that your makeup goes on as flawlessly as possible and people won't get hungry looking at your #cakeface.
It's basically science. You can call me Bill Nye now.
---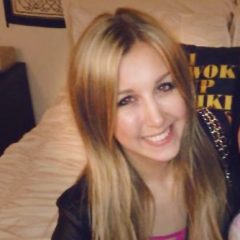 Sara is a student at The George Washington University. She loves sharing her need-to-know beauty and fashion tips, and thinks everything should come in leather. She can't live without NARS bronzer, Voluspa candles or her four cats.
All author posts