With Valentine's Day quickly approaching, you–like us–are probably in search for that special undergarment to spice up your evening.
Perhaps you're searching for the perfect panty to hide under your little black dress that puts the "va" in vavoom, or maybe you want to get your "Fifty Shades on Grey" on and you're on a quest to find an outfit suitable for whatever kink you may have going on in the bedroom.
Whatever the occasion, whatever the garment, we have found the perfect lingerie brands for every woman for Valentine's Day and every day that follows!

CURRICULUM VITAE NEW YORK 
As the website states, this brand is "redefining what it is to be sexy." Not only do they offer beautiful lingerie in unexpected, but luxurious materials, but they also offer lifestyle and pleasure items to enhance your experience. Classic silhouettes get an update and are tailored for the modern-day woman, making it an essential for every wardrobe. The price tag is above average, but should be expected with pieces this luxurious and high end. It's a brand definitely worth splurging on.
Left to right: Jac Onsie, $172 , White Widow Bikini, $65.00  

JOURNELLE
The first word that comes to mind when I hear Journelle is romantic. This lingerie line is full of simple designs and stunning materials. The perk of this website is that it carries various designers and brands, so there is something for everyone. This also means that the price tags vary and whether you are looking for an affordable bra or a specialty outfit, this website carries it. Even if you're just looking for a bit of inspiration, browse this website and you're sure to have a shopping bag full in no time.
Left to right: SAMANTHA CHANG Bloom Triangle Bra, $58, STELLA MCCARTNEY Millie Drawing Bodysuit, $105

CURVY KATE
There are a few special things about this lingerie brand. First of all, as the name states, it is a brand for curvy girls. Carrying bra sizes from D-K, they are sure to have every woman feeling and looking fabulous. Secondly, although there are Curvy Kate stores scattered throughout the UK, this brand is also offered on many websites such as Very, John Lewis and Amazon, just to name a few. The entire list can be found on the Curvy Kate website. Although it may be for the curvier girls, the romance and beauty is not lacking. Their designs come with more support, but just as much flirt and sex appeal.
Left to right: Curvy Kate: Ritzy Babydoll, $92, Curvy Kate Women's Bardot Balcony Bra, $72

AGENT PROVOCATEUR
Agent Provocateur's name holds such mystery and excitement, and their collection is equally as thrilling. With a higher price tag, this lingerie is for extra special occasions. Although most of the pieces are very sexy and form fitting, there is a sort of traditional feel to them. The designs are not over thought, but fit women perfectly. Every woman should own at least one item from this store – it is glorious.
Left to right: Gloria Bra, $250, Agent Provocateur Cassia lace and tulle underwired bra, $320

LUVAHUVA
This is one of the most beautiful lingerie lines I have ever seen. The simplicity in both material and design is breathtaking. Instead of taking over a woman's body, it compliments it and would make any man smile. It's price tag is about average, under the $100 mark, but worth every penny. If you are looking for lingerie to wear both underneath clothes and to show off in the bedroom, this is the brand for you. It's completely alluring.
Left to right: Simone Black Eyelash Lace Bra and Brief Set, $56,  Chilli Sweet Juliet Chantilly Lace Bra & Knicker Set $59, 
---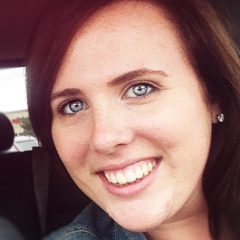 Kate Lutes is a senior at St. Thomas University with a double major in English and Communications and a minor in Sociology. She currently works as the Social Media Assistant for P.I.N.K. Publicity and after graduation hopes to break into the fashion world. Kate is currently obsessed with Sam Smith, rose gold, chai lattes and all things Topshop.
All author posts